Writers Victoria works with a team of authors, editors and writing tutors to make sure your manuscript is read by someone with expertise in your area.
Amanda Martin
Amanda is a full-time editor, passionate YA-fiction reader and general book addict who has been working in the publishing industry for over 10 years. She completed the Postgraduate Diploma in Editing and Publishing at RMIT, is an Accredited Editor through the Institute of Professional Editors and has been assessing manuscripts for Writers Victoria since 2009.
Specialises in:
Middle grade
Young adult fiction
General fiction (romance, mystery, etc.)
Non-fiction
---
Andrew Nette
Andrew Nette is a writer of fiction and non-fiction. He is the author of two novels, 'Ghost Money', a crime story set in Cambodia in the mid-nineties, and 'Gunshine State'. He is co-editor of 'Girl Gangs, Biker Boys, and Real Cool Cats: Pulp Fiction and Youth Culture, 1950 to 1980', was released by PM Press in late 2017. He is currently working on a monograph about Norman Jewison's 1975 dystopian classic, 'Rollerball' for independent film and media studies publisher, Auteur's science fiction imprint, Constellations.
He is one of the founders of Crime Factory Publications, a Melbourne-based small press specialising in crime fiction and co-edited two of its publications, 'Hard Labour', an anthology of Australian short crime fiction, and 'LEE', an anthology of fiction inspired by American cinema icon, Lee Marvin. His short fiction has appeared in a number of print and on-line publications. He has contributed reviews and non-fiction to 'The Los Angeles Review of Books', The British Film Institute, 'Time Out Melbourne', 'The Age', 'Guardian Australia', 'Overland', 'Crikey', 'Metro Magazine', 'Sight and Sound', 'Australian Book Review' and 'The Big Issue'.
He is currently undertaking a PhD examining the history of pulp paperback publishing in Australia.
Specialises in:
Long and short form crime fiction
True crime
Non fiction work relating to cinema and popular culture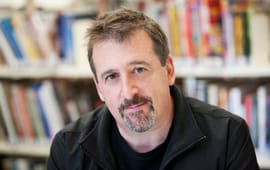 ---
Brooke Lyons
Brooke is a skilled and supportive non-fiction book editor who has been working with words for more than 18 years. She began her freelance editorial consultancy in 2016 after a successful in-house career, including three years as managing editor at Wiley. She works with independent authors and book publishers including Affirm Press, Pan Macmillan, Major Street Publishing and Publish Central. Brooke holds postgraduate qualifications in editing and publishing and attends regular industry training. She is a professional member of the Institute of Professional Editors (IPEd), and was an Australian Business Book Awards judge in 2021. Read more about Brooke's work at: www.brookelyons.com.au
Specialises in:
Self-help
Business
Leadership
Memoir
General non-fiction
---
Cassandra Frances
Cassandra is an Australian YA writer living in France. She completed her Master of Creative Writing, Editing and Publishing at the University of Melbourne in 2015 and has worked as a freelance proofreader. She is a 2016 Grace Marion Wilson Glenfern Fellow, an alumni of the Djerassi YA Novel Writing Workshop, a judge for the 2016 and 2017 Aurealis Award Illustrated Works category, and a slush pile reader for 'Aurealis' magazine. As well as being a PitchWars alum, Cassandra was a round 4 Author Mentor Match mentor. Her short fiction publications include 'Softcopy' and 'The Victorian Writer'. More information can be found at cassfrances.com. 
Specialises in:
General fiction
Genre fiction
All genres of Young Adult fiction with a focus on: 
– speculative
– science fiction
– gothic
– paranormal
– fantasy
---
Cath Crowley
Cath Crowley is an internationally published author of young adult fiction. Her novels include The Gracie Faltrain trilogy, 'Chasing Charlie Duskin', 'Graffiti Moon', 'Words in Deep Blue' and 'Take Three Girls', co-written with Fiona Wood and Simmone Howell. She has received the The Prime Minister's Literary Award for Young Adult Fiction (2011 and 2017), The Gold Inky (2017), and The Children's Book Council of Australia's Book of the Year for Older Readers (2018).
Specialises in:
---
Chaille Bos
Chaille is a freelance writer and editor based in Melbourne. Chaille loves the technical side of the publishing industry, like knowing how to understand a publisher contract. She developed that interest through working at literary agency Jacinta di Mase Management. She was the publishing manager of Visible Ink Anthology and has worked with 'Kill Your Darlings' and the Ubud Writers and Readers Festival. She has published microfiction, narrative nonfiction and pop culture articles. As well as writing her own crime and speculative fiction novels, she is a ghostwriter and co-writer. Find out more about Chaille at chaillebos.com
Specialises in:
Genre fiction (speculative, romance, crime, thriller) 
Narrative non-fiction
---
Christie Nieman
Christie Nieman is an author, essayist, anthology editor, parent, playwright, and librarian. Her latest novel Where We Begin, set on Dja Dja Wurrung country where she lives and works, fits the bill of 'Australian contemporary gothic' and won a Davitt Award and a CBCA Honour Book Award and was shortlisted for both the Victorian and NSW Premier's Literary Awards. Early in her career after her play Call Me Komachi was shortlisted for a Green Room Award she won an Asialink playwrights residency to Japan where she read Kaidan stories, traditional Japanese folk tales of the strange and supernatural, an influence later seen in her novel As Stars Fall. Whether writing novels, essays, short fiction, plays, opinion, or prose poems, her words concern themselves with women and bodies and social structures and human relationships with the environment. Her essay on human exceptionalism and the nature of storytelling, When the Clay Has You, was a feature of The Sydney Review of Books' New Nature Series. She is also one of the editors responsible for the feminist anthologies Just Between Us, Mothers and Others, and 2019's #MeToo: Stories from the Australian Movement. She is a fan of science and has studied a little bit of ecology and biology but she is an actual doctor of creative literatures and ecocriticism, though she finds the title a bit heavy to carry around and so is usually happy to just leave it at home unless she is defending the honour of women with doctorates everywhere and then she shouts it from the rooftops. She lives on the land of the Djaara people with her husband and two kids, a whole host of wild birds, and two very fluffy chooks.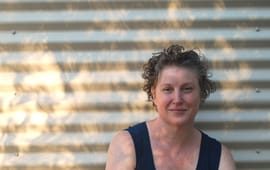 ---
Demet Divaroren
Demet Divaroren is a Melbourne-based writer, editor and creative writing teacher. Her writing has appeared in Griffith REVIEW, Island magazine, The Age Epicure, The Big Issue and From the Outer. Her debut novel 'Living on Hope Street' (Allen & Unwin, 2017) won the 2018 Victorian Premier's Literary Award Young Adult category. Demet is the co-editor of the CBCA-shortlisted anthology 'Coming of Age: Growing up Muslim in Australia,' a collection of personal essays that challenge stereotypes and celebrate diversity, achievement, courage and determination.
Specialises in:
Young Adult fiction
Short stories
General fiction
Memoir and personal essays
Gothic fantasy
---
Diane Stubbings
Diane Stubbings works as a writer and reviewer. Her plays have been produced in Australia and NZ, and her writing has been published by Currency Press and Palgrave Macmillan, and in international journals such as New Writing. Diane's book reviews have appeared in Australian Book Review, The Australian and The Canberra Times, and she has more than ten years' experience working as a manuscript assessor and writing mentor. Her work has been shortlisted for a number of awards including the Patrick White Playwrights' Award, the Rodney Seaborn Playwrights' Award and the Griffin Award.
Specialises in:
Playwriting
Non-fiction (general, essays, memoir, travel writing, biography/family history, self-help)
Adult fiction and young adult fiction (general, crime/mystery, science fiction, speculative fiction, fantasy, historical fiction, humour, romance/erotica)
Children's picture books
Short stories
Screenwriting
Poetry
---
Earl Livings
Earl Livings has published poetry and fiction in Australia and also Britain, Canada, the USA, and Germany. He also has read his work in many venues around Melbourne and in the USA, England, Ireland, and Wales. Earl has a PhD in Creative Writing and taught professional writing and editing for 20 years. His writing focuses on nature, mythology and the sacred, with a particular interest in Celtic mythology and Welsh language and poetics.
In 2018, Ginninderra Press published his second poetry collection, Libation. Earl is currently finalising a dark ages historical fantasy series and is working on a new poetry collection. His philosophical fantasy verse novel, The Silence Inside the World, is due to be published in early 2022.
Specialises in:
Poetry
Science fiction
Fantasy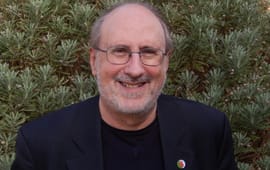 ---
Eliza Henry-Jones
Eliza Henry-Jones is an author, PhD candidate and sessional academic in creative writing. She is the author of three adult novels and two novels for young adults, which have been listed for a number of awards. The most recent, Salt and Skin, was published in August 2022. She has qualifications in psychology as well as grief, loss and trauma counselling. She lives on a little flower farm on Wurundjeri land.
Specialises in:
Literary Fiction
Commercial Fiction
Short Stories
Young Adult Fiction
Trauma Fiction
Memoir
---
Eloise Grills
Eloise Grills is an award-winning artist and writer living on unceded Dja Dja Wurrung land. Her illustrated memoir-in-essays, big beautiful female theory, has been longlisted for the 2023 Indie Book Award for Illustrated Nonfiction, was highly commended in the 2023 Victorian Premier's Literary Awards for Nonfiction and was commended in the 2021 Peter Blazey Fellowship.
Her work has been published by The Nib, Kill Your Darlings, Guardian, The Rumpus, Meanjin, The Saturday Paper and others. Her comics, poetry and essays have won the Melbourne Writers' Prize, the Lifted Brow x RMIT nonFictionLab Experimental Nonfiction Prize, the QPF Prize for Innovation in Spoken Word and the Woollahra Digital Literary Award. Her work has been funded by Creative Victoria, Regional Arts Victoria, the Australia Council and the Copyright Agency.
She has published three chapbooks: Dog Park, a comics collaboration with film academic Radha O'Meara (2022); Sexy Female Murderesses, a graphic memoir (Glom Press, 2018); and the Mary-Gilmore-award-shortlisted If you're sexy and you know it slap your hams (Subbed In, 2019).
Find her online at eloisegrills.com.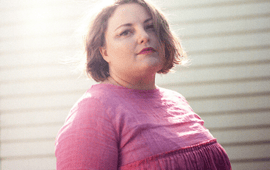 ---
Emma Cayley
Emma Cayley was formerly the editor at Writers Victoria and has a great deal of experience editing short fiction for publication. She is a fiction aficionado and especially loves thoughtful speculative fiction, edgy YA and middle-grade children's adventure stories. In addition to her work at WV, Emma is a freelance editor and writer and has worked on a variety of texts, including fiction, non-fiction, illustrated monographs, educational texts, reference books, cook books and corporate publications.
Specialises in:
Literary fiction
Speculative fiction
Young Adult and children's fiction
Short fiction and collections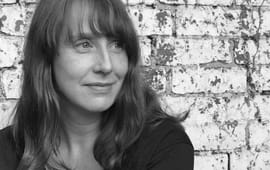 ---
Josiane Behmoiras
Josiane Behmoiras is the author of 'Dora B: A Memoir of My Mother' published in Australia and overseas and shortlisted for the NSW Premier's Award. For the last decade she has been sharing her skills and passion for storytelling in community-based setting, in private practice and at The University of Melbourne, where she has also earned a Creative Writing PhD. Josiane has particular interest in personal trauma narratives, family history, travel writing, personal essays and dystopian fiction.  Read more on www.josianebehmoiras.com
Specialises in:
Please note that Josiane is availabe for assessments through video link only. 
---
Kate Ryan
Kate Ryan writes fiction and non-fiction and has worked as an editor for publishing houses including Penguin and Lothian Books, as a manuscript assessor, writing mentor and writing teacher. Her work has appeared in publications including 'New Australian Writing 2', 'The Sleepers Almanac', 'Kill Your Darlings', the 'Griffith Review', 'TEXT' and 'Best Australian Stories' (2016), and her children's picture books were published by Penguin and Lothian. Kate's short stories have been shortlisted for the Josephine Ulrick and Boroondara Literary Awards and longlisted for the Elizabeth Jolley Prize. She won the Writers' Prize in the Melbourne Prize for Literature (2015) and in 2016 the novella category in the Lord Mayors Creative Writing Awards. She has a PhD in Creative Writing (La Trobe University, 2013). Her debut novel The Golden Book (Scribe) was published in 2021 and she is completing her second novel HOUSE, about families, houses and emotion.
Specialises in:
General fiction
Literary fiction
Short stories
Creative non fiction
Memoir
Young adult and children's fiction
---
Kirstyn McDermott
Available
Specialises in:
General fiction
Short Story
Thriller 
Science Fiction
Horror
Gothic
Young Adult Fiction
For more information about Kirstyn, read her bio.
---
Koraly Dimitriadis
Koraly Dimitriadis is a writer of poetry, prose, short stories and non-fiction, who explores feminism, racism, sexuality and culture, while challenging the traditional norms of poetry through literature, performance, film and theatre. She is a freelance opinion writer for major media publications and has written for Daily Life, SBS, Rendezview, The Saturday Paper and many more. She is the author of the controversial poetry book 'Love and F**k Poems', which she initially self-published as a zine with English and Greek translation rights sold into Europe. Koraly has received Australia Council funding, has a diploma in professional writing and editing from RMIT, and a double degree in Business and Computing. She is an actor, performer, film and theatre maker.
Specialises in:
Poetry
Personal opinion journalism
---
Laurie Steed
Laurie Steed is the Patricia Hackett Prize winning author of 'You Belong Here', and lives in Perth, Western Australia. His work has been broadcast on BBC Radio 4 and published in 'Best Australian Stories', 'The Age', 'Meanjin', 'Westerly', 'Island', 'The Sleepers Almanac' and elsewhere. He teaches Advanced Fiction for Writers Victoria and is a former member of the Editorial Board of Margaret River Press and the Emerging Writers Festival Program Advisory Committee. In 2014, he became the first Australian writer granted fellowship in the history of the Sozopol Fiction Seminars and, in May 2015, he was selected for The 2016 Bernheim Writers Residency in Kentucky, USA.
Specialises in:
Short stories
Short fiction collections
Novels
---
Liz Kemp
Liz Kemp is currently working for Allen & Unwin as operations manager for the Children's and Young Adult department. Prior to that she worked in a variety of administrative roles in all areas of the publishing industry, most recently at the State Library of Victoria's Centre for Youth Literature. She also operates a freelance manuscript assessment and editing business.
Specialises in:
Young Adult fiction
Children's fiction (picture books, chapter books, and Middle Grade fiction)
Popular adult fiction
Genre fiction – fantasy, science fiction, romance, crime
---
Lyndel Caffrey
Lyndel Caffrey is a Melbourne writer, mentor and creative writing teacher. She works to help writers build a deeper understanding of the story they have to tell and how to tell it. Lyndel has been published by 'Southerly', 'Poetrix', 'Vignette Press' and newmatilda.com, among others. Her novella 'Glad' featured in 'Griffith Review' 38. She's working on two novels: 'The Christmas Box', set in 1930s Melbourne, and 'The Gun Club', her Great War novel, which was shortlisted for the 2015 Richell Prize. Lyndel is the Local Mentor for the Write-ability Goes Regional and Online Loddon Region Writers Group.
Specialises in:
Memoir and biography
Family history
General fiction
Historical fiction
Short story
Poetry
Crime and mystery
Self-help
---
Marie Alafaci
Marie Alafaci has been published in biography, environmental science, speculative fiction and picture books. She has been short listed for a number of awards, been a competition judge and taught Professional Writing and Editing at Holmesglen. She has worked for the Australian Society of Authors and been a reviewer and interviewer for 'Magpies' magazine. She teaches Grammar and Punctuation at RMIT and is co-owner of 'Bedlam Books', a manuscript assessment service. She is passionate about helping writers to bridge the gap between what they see in their mind's eye and what they present on the page.
Specialises in:
Children's and young adult fiction
Speculative fiction (horror, science fiction, fantasy etc)
Humour
Short stories
Non-fiction
---
Maryrose Cuskelly
Maryrose Cuskelly has worked as a freelance writer and editor for almost twenty years. She writes both fiction and non-fiction, and her debut novel, The Cane, will be published by Allen & Unwin in 2022.
In 2019, her book, Wedderburn: A True Tale of Blood and Dust (Allen & Unwin, 2018), was longlisted for Best Debut and Best True Crime in the 2019 Davitt Awards. In 2016, she was awarded the New England Thunderbolt Prize for Crime Writing (non-fiction) for her essay on the 1972 abduction and murder of Marilyn Wallman.
She is the author of Original Skin: Exploring the Marvels of the Human Hide (Scribe 2010) and The End of Charity: Time for Social Enterprise (Allen & Unwin 2008) co-written with Nic Frances, and winner of the Iremonger Award for Writing on Public Issues.
She has twice been awarded fellowships at Varuna, The Writers' House, most recently in 2020 for The Campers, a novel in development.
Specialises in:
General adult fiction
Literary non-fiction
Memoir
---
Max Conroy
Max is an experienced screenwriter with a passion for film and television.  Recently, he wrote on multiple seasons of the popular drama series, Wentworth.  He's also worked as a script editor on a diverse range of programs, including drama (Wentworth), murder-mystery (Mr. & Mrs. Murder) and kids sci-fi (Nowhere Boys).
Apart from developing projects for the big and small screens, Max assesses screenplays for a variety of prominent organisations in Australia and the U.S. He enjoys providing incisive, actionable feedback to writers on their film and TV scripts and treatments.
Specialises in:
Screenwriting
Feature film scripts of any genre
Television scripts, one-hour and half-hour, of any genre
---
Myfanwy Jones
Unavailable until 2023.
Myfanwy Jones is the author of Leap, finalist for the 2016 Miles Franklin Literary Award, and The Rainy Season, shortlisted for The Melbourne Prize for Literature's Best Writing Award 2010. She also co-wrote, with Spiri Tsintziras, the bestselling Parlour Games for Modern Families, awarded ABIA Book of the Year for Older Children 2010. Her short fiction and essays have appeared in numerous journals and anthologies; including, most recently, Split: true stories of leaving, loss and new beginnings. She is presently revising a third novel.
Alongside her own practice, Myfanwy has had the privilege of working as an editor, manuscript assessor and writing mentor for over twenty years. She has a particular keenness for story arc, and the character of place.
---
Rachel Ang
---
Rachel Flynn
Rachel Flynn has published numerous picture books and novels for children (Penguin), some of which have been translated and republished in French, Spanish, Dutch, Turkish, Chinese and Korean. She is also an occasional poet and short story writer with a list of publications. Rachel has taught in Professional Writing Programs around Melbourne for twenty-five years. She is currently undertaking a PhD in creative writing.
Specialises in:
Picture books
Children's novels
---
Rachel Hennessy
Rachel Hennessy is the award-winning author of novels The Quakers (Wakefield Press, 2008) and The Heaven I Swallowed (Wakefield Press, 2013). Her first novel, about a group of obsessive teenagers, was described by cult novelist John Birmingham as 'un-put-down-able' and was winner of the Adelaide Festival's Best Unpublished Manuscript Award. This manuscript was also long-listed for The Australian/Vogel Literary Award, shortlisted for the Varuna Writers Centre Manuscript Development Program and winner of the ArtsSA prize for Creative Writing. Her second novel, which took the perspective of a white woman who "adopts" an Aboriginal child, was Runner Up in The Australian/Vogel Literary Award, long listed for the Nita B Kibble Award, and described by Australian Aboriginal Studies as 'an important book'. Rachel's first book in a Young Adult speculative trilogy, River Stone, was published by MidnightSun in 2019. ReadingKids described it as 'a gripping Young Adult dystopia with a unique flavour, filling the genre's bones with its vibrant characters, relentless storytelling and a phenomenal world'. The second novel in the trilogy, Mountain Arrow (MidnightSun, 2020) was reviewed as 'a brilliant read and a fantastic follow up to River Stone' (Kids' Book Review). The final book in the trilogy – City Knife – will be published in 2023. Rachel's short fiction have been published in various anthologies including: Scorchers: A Climate Fiction Anthology; Small City Tales of Strangeness and Beauty; Emerge: New Australian Writing; On Edge and The Body. She has also had nonfiction and academic work published in TEXT: The Journal of Writing and Writing Programs, New Writing: The International Journal for the Practice and Theory of Creative Writing, Overland, Kill Your Darlings, The Lifted Brow and Daily Life. She has been a manuscript assessor for Writers Victoria and an assessor on the Literature panel of Creative Victoria and the Australia Council. She was most recently a Lecturer in Creative Writing in the Department of English and Creative Writing at the University of Adelaide. She lives in Melbourne with her husband and two young daughters.
---
Roz Bellamy
Specialises in:
Memoir
Personal essays
Queer narratives
Editing
Nonfiction
Journalism
For more information about Roz, read their bio.
---
Ruth McIver
Ruth McIver is an Irish born raised in Western Australia and New York who worked as a corporate writer, music journalist and arts reviewer before becoming a crime fiction author interested in true crime inspired fiction and memoir. In 2014, her self-published novel-in-verse, The Sunset Club, was commended by the Fellowship of Australian Authors in the Anne Elder Category. She also won a place to pitch her first unpublished procedural novel, Nothing Gold, at the Bloody Scotland Festival. August 2018, Nothing Gold was a runner up for the inaugural Banjo Prize with Harper Collins. Her second novel, I Shot the Devil, written as part of her creative production with Curtin University, was awarded the 2018 Affirm Press Mentorship Prize and won the 2018 Richell Prize for Emerging Writers. In 2019, she was an awarded a highly commended PhD for her novel and exegesis (true crime inspired fiction and crime memoir). She published I Shot the Devil in 2021 with Hachette and Tinder UK and after securing representation with Shane Salerno at the Story Factory in LA, has brokered a two-book deal with this title and its sequel. She has since worked with Audible as an original fiction writer, freelanced as a manuscript assessor, completed two more feature length novels and taught genre fiction/long fiction at Curtin University. Ruth is passionate about nurturing emerging writers, encouraging ideas and creative expression – providing the necessary critical, structural and moral support and resources needed to complete a successful and publishable manuscript.
Specialises in:
General fiction
Young adult
Memoir
Essays
Short story
Travel writing
Screenwriting
---
Sam van Zweden
Sam van Zweden is a Melbourne-based writer interested in memory, food, mental health and the body. Her writing has been published by the Saturday Paper, ABC Life, Meanjin, The Big Issue, The Lifted Brow, Cordite, The Sydney Review of Books, The Wheeler Centre and others. Her work has been shortlisted for the Scribe Nonfiction Prize for Young Writers, the Lifted Brow and non/fictionLab Experimental Non-fiction Writing Prize, and the Lord Mayor's Creative Writing Awards. Her debut book, Eating with my Mouth Open, won the 2019 KYD Unpublished Manuscript Award, and is available now. 
---
Sherryl Clark
Sherryl has more than 70 published children's and YA books, which have been shortlisted for and won awards, and been published in more than 10 countries. She writes for all ages, from picture books to YA, as well as poetry, short fiction and mystery novels for an adult audience. She is currently undertaking a PhD in creative writing, focusing on fairy tales. Through her writing coach website, she works with writers in a mentoring and editing capacity. She teaches creative writing at Victoria University Polytech. 
Specialises in:
Picture books
Children's chapter books and novels
Young adult novels
Poetry
Verse novels for children and young adults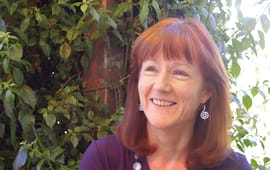 ---
Shivaun Plozza
Shivaun Plozza is the author of 'Frankie' (Penguin [AUS] and Flatiron [US]), a darkly funny YA novel about a teen willing to defy her friends, family and the law to find her missing brother. Frankie was highly commended at the Victorian Premier Literary Awards, longlisted for the Inky Awards and is a 2017 CBCA Notables book. Her next novel, 'Tin Heart' (Penguin), was released in March 2018. Shivaun's short fiction, essays and poetry have appeared in publications such as ELLE Australia, Above Water, Vivid, The Victorian Writer and ArtsHub. She also works as a freelance editor and a manuscript assessor. 
Specialises in:
Young adult (all genres but with a focus on contemporary realism, romance, crime and fantasy)
Middle grade fiction (all genres but with a focus on fantasy)
Junior fiction
Crime (adult)
---
Sumudu Narayana
Available 
Specialises in:
Adult Fiction
Young Adult
Fantasy
Nonfiction science and Academic writing 
Historical fiction 
Crime 
For more information on Sumudu, read her bio.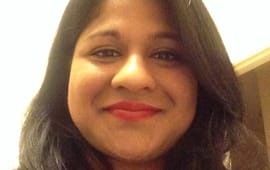 ---