The Neilma Sidney Literary Travel Fund recognises the unique value of travel in the development of writing and literary careers.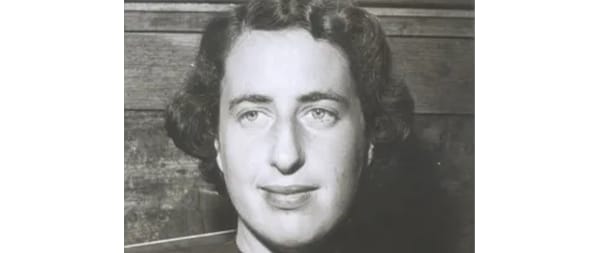 In partnership with the Myer Foundation, the Travel Fund supports emerging, midcareer, and established Australian writers and literary sector workers in pursuing professional development opportunities. This includes writers, editors, agents, publishers, librarians, booksellers, employees and associates of literary organisations and journals, and other literary professionals currently living in Australia.
Applicants can apply for grants between $2,000 and $10,000. These grants support professional development through travel.
The Travel Fund was launched in 2017 and was named in honour of poet, novelist and short story writer Neilma Gantner (1922-2015).
Round 9
Round 9 Opens: Wednesday, 1 February, 9:00AM
Round 9 Closes: Friday, 14 April, 11:59PM
Travel Period: 1 May 2023 – 30 April 2024
For more information about and applications for Round 9, visit the opportunity and competition listing page here.
The judges for round nine are queercrip poet and historian Robin Eames, writer, editor, programmer, organiser and novice filmmaker Muhib Nabulsi, and writer and community organiser Elena Macdonald. The judges will be looking for applications that demonstrate how strategic travel opportunities will benefit the applicant's writing practice, career development and/or the broader Australian literary sector.
Previous recipients
Round 8 Recipients
Poet, artist and musician Daniel Ward (VIC) — awarded funding to travel to Berlin to research their next poetry collection, lavender poems, and to launch Natalie Mariko's latest poetry collection;
Writer and editor Katrina Trinh (NSW) — awarded for travel to Brooklyn, New York City to research her upcoming drama/television series about the importance of nail salon work to Vietnamese diaspora;
Writer, editor and researcher André Dao (VIC) — awarded for travel to the UK for the book tour of his debut novel, Anam, and to conduct preliminary research on his follow-up novel in Paris;
Poet, librarian and cultural worker Eunice Andrada (NSW) — awarded for travel to California, New York and Chicago to perform in various venues, participate in radical community study sessions with members of the Digital Sala collective, and collaborate with others for future community literary offerings;
Writer, editor, arts worker and educator Hasib Hourani (VIC) — awarded for travel to the Levant to embark on a writing and research retreat for his upcoming book;
Music journalist and essayist Simone Jordan (NSW) — awarded for travel to New York City to research her memoir, Tell Her She's Dreamin';
Novelist and short fiction writer Eugen Bacon (VIC) — awarded for travel to Wagga Wagga to research her novel, Serengotti.
Read the full announcement on our website here.
Aimee Knight, Alison Gibbs, Eileen Herbert-Goodall, Jazz Money, Micaela Sahhar, Nicole Lee, Robert Wood, Sara Saleh, Susan Francis, Yen Pham.
Amanda Anastasi, Madeleine Gray, Shakira Hussein, Miranda Luby, Brooke Maddison, Marjon Mossammaparast, Michael Ryan, Michelle Scott Tucker, Mark Smith, Annabel Stafford, Lowana Tudor-Smith, Kate Wild.
Cate Kennedy, Evelyn Araluen and Jonathan Dunk, Fiona Hardy, Madelaine Dickie, Maria Takolander, Mirandi Riwoe, Robert Lukins, Ruhi Lee, Sara Saleh, Tamara Lazaroff.
Annabel Brady-Brown, Cher Tan, Ellen O'Brien, Fiona Murphy, Heather Dyer, Melanie Joosten, Oliver Reeson, Sara Mansour, Sista Zai Zanda, Susie Anderson, Yvette Holt.
Allison Colpoys, Cassandra Pybus, Christine Sun, Eleanor Limprecht, Josephine Wilson, Katherine Collette, Lauren Chater, Sam Twyford-Moore, Tom Holloway.
Bruce Pascoe, Chris Andrews, Damon Young, Ellen van Neerven, Emma Viskic, Janine Mikosza, Jennifer Porter, Jessica Friedmann, Laura Woollett, Louis Klee, Melinda Smith, Rebecca Giggs, Sam Cooney.
Alexandra Collier, Andrew Bovell, Arwen Summers, Bren MacDibble, Eda Gunaydin, Mark O'Flynn, Michael Earp, Michael Green, Robert Dessaix, Vanessa Russell.