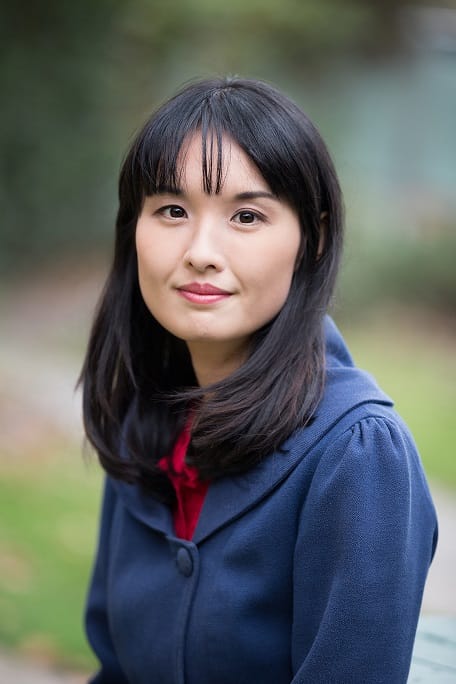 Your first novel 'Laurinda' was a comment on friendships and the hierarchy amongst private school girls. The book won the Ethel Turner Prize for Young Adult's Literature at the 2016 New South Wales Premier's Literature Awards. Your new book for Black Inc.'s 'Writers on Writers' series explores the life and influence of Australia's literary treasure, John Marsden. How did Marsden's own work impact your writing of 'Laurinda'?
There is nothing more important to a teenager than what is going on inside their heads. The potent admixture of hormones, burgeoning worldly awareness and painful self-regard makes this period of life one of the most difficult to get 'right' in literature, but John Marsden often nails it. He manages to get inside the mind of a teenage girl, while maintaining her voice, while rendering her a three-dimensional creature.
How much research did you undertake when exploring the life and writing of John Marsden? Were there any intriguing facts that didn't make it into the book?
I re-read all of John's books multiple times, and found that the ones I remembered as a fourteen year-old as being 'ordinary' were only 'ordinary' because they were really simple, and in my voice – that is, the voice of a fourteen year old. Reading back over them as an adult, they were almost in a different language that I had not spoken for years, and that I would never get back. They made me realise the sheer skill involved in writing complex emotion so simply. One intriguing fact I discovered is that John is related to a colonial Anglican clergyman and magistrate named Rev Samuel Marsden, who in the early 1800s developed a 'Female Register' in NSW to classify all women as 'married' or 'concubine.' Only women who were married by him or within the Church of England could be classified as 'married', Catholics or Jews were all concubines! 
You draw parallels between Marsden's stories and your own experiences, not only with yourself as a teenager but with your experiences speaking with high-school students. How true-to-life do you find his adolescent characters?
What I like most about John's characters is that they often think random things in incongruous situations, as most teenagers do. For example, in life-or-death scenarios, Ellie Linton ('Tomorrow, When the War Began') thinks about icypoles, and cows mounting each other at the abattoir. The other great thing about his characters is that diversity isn't 'worked at', but just an unconscious part and parcel of these teenager's lives. So for example, Homer is not representative of Greekness nor Lee of Asianness. High school students don't 'play out' ethnicities in the way badly written YA books want them to. The beauty of multicultural Australian life is that the young people don't see their diverse friends as there to teach them interesting cultural lessons, but just as their mates, and that is what John has got right, spot on.
Your background is in memoir and fiction. What led you to take part in this genre-bending series?
As a writer I am interested in other writers, naturally. I am also interested in the role literature has in the lives of children and young adults to whom it can make a real difference, and issues of censorship of these books.
You have a strong writing practice and often deliver talks that inspire all ages in crafting their own work. Have you found that learning more about this phenomenal multi-award winning Young Adult author has informed your own writing practice?
Definitely, because John has generously written two books about his own writing so we can steal all his secrets and figure out how he does things! But it has also given me the extra boost I needed to write non-didactic YA stories exploring interesting ideas, a direction in which I have felt compelled to travel.
The book is written in epistolary form, addressing John Marsden directly and signing off with love. You weave biography with self-disclosure, paying homage to him as a fellow writer and imperfect human. Has Marsden been able to read the book?
Yes. You can ask him about what he thought of it 🙂
As an established author across multiple genres, what is the best piece of advice that has helped you find your place as a writer?
I've discovered there is no such thing as your 'one true voice' – a writer has to have an arsenal of different voices. As Walt Whitman said, "Do I contradict myself? Very well then I contradict myself. I am large, I contain multitudes."
Alice Pung

Alice Pung is an award-winning writer, editor, teacher and lawyer based in Melbourne. She is the bestselling author of 'Unpolished Gem' and 'Her Father's Daughter' and the editor of the anthologies 'Growing Up Asian in Australia' and' My First Lesson'. Her first novel, 'Laurinda', won the Ethel Turner Prize at the 2016 NSW Premier's Literary Awards.

 

'On John Marsden' is available from Black Inc. Books

It is part of Black Inc's Writers On Writers Series