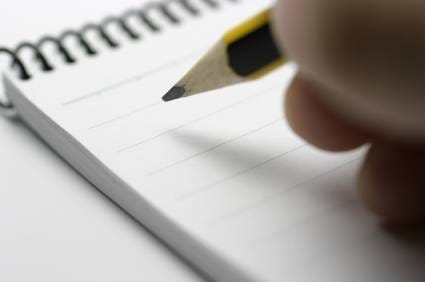 Sue Penhall was "not much of a joiner" when her eldest son twisted her arm into helping out at Writers Victoria (then called the Victorian Writers Centre).
Newly arrived from Adelaide, Sue began volunteering at Writers Victoria in 1999. Celebrating her own 15th anniversary with the organisation in 2014, Sue is our longest-serving volunteer and an integral part of the Writers Victoria team.
From our offices in the Fitzroy Broom Factory, Sue would help out with the massive task of mailing out the monthly newsletter. On mailout day, volunteers were paid in lunch from Upper Crust in Smith Street, Sue remembers. The job was made even more difficult by the Post Office being very picky about having all the letters in the correct postcode order. But it was quite a friendly affair, she recalls, and some quite well-known writers could be found amongst those early member lists.
The move to the Nicholas Building in the city suited everyone, Sue said, because it was so close to public transport – even if the old heritage building didn't always live up to its own potential. In fact, it took a while to get used to the sparkling clean conditions of The Wheeler Centre, "though we all very soon got used to it."
A writer herself, Sue is also the mother of a writerly family – including playwright and screenwriter Joe Penhall (who adapted Cormac McCarthy's 'The Road' in 2009).
Describing herself as "obsessed with the rhythm of words," Sue's favourite writing tip is to read her work into a microphone, sit in a darkened corner and then listen back to the way it sounds.
In celebration of the organisation's 25th anniversary, Sue shared a piece of advice that she herself was given years ago – both for Writers Victoria and the writers we support – which is that we should strive to sustain the tension between expectation and event.
"Leave people with a sense of anticipation," she says, "Make sure they want to know what happens next."
Sue can be found in the Writers Victoria office on Tuesday mornings. She was awarded Life Membership of the organisation in 2009 for her contribution to the organisation.