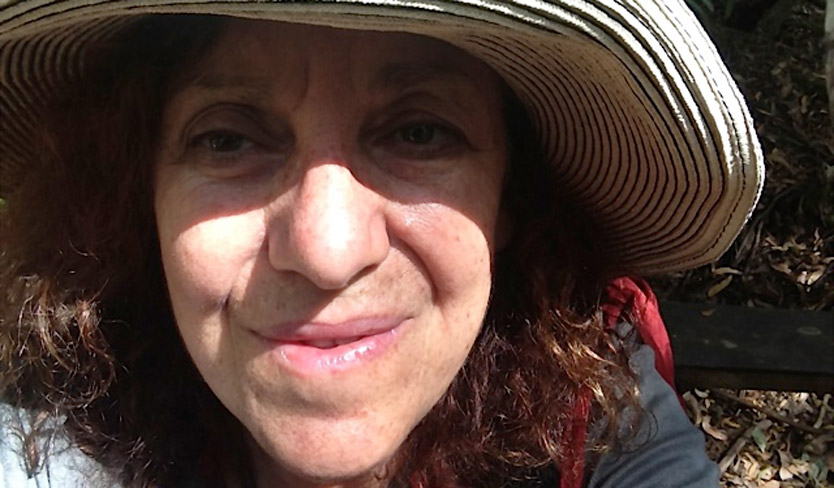 Josiane Behmoiras shares an exercise for understanding and honing the elusive writer's voice.
UPDATE: Josiane will be running a workshop on The House in Memoir at Writers Victoria in November 2017.
The intersections of elements that constitute the coinage known as the writing voice present as an intangible concept, and moreover, as a contemporary phenomena. (Hmmm, perhaps should delete meaningless words? Try again…)
It lurks in unexpected places. In freshly ironed bed linen. In soft-boiled eggs. Beneath the skylight of a shopping mall. In the vacant gaze of a tired child. In the words uttered after midnight, when the road continues on. You will hear it.
The writer's voice.
Like the sound of whales crying in the depth of the ocean. (Okay, what's with the metaphors?? Try again?)
Well, then, if I must. The writing voice is the most elusive of all writing elements, we must be clear on that point, mustn't we? The more you chase it, the farther it will fly, lifted high on the currents of the northerly winds. On second thoughts, I believe a trial of various styles is mostly appropriate. Do rummage in your deep carpetbag, which ought to contain, among other things, your memories, passion, dreams, hopes and desires. Use your words or those of others, fill up your page and mess it up rather like a bear pit. If you are lost for an appropriate expression, you may use supercalifragilisticexpialidocious – but please do so strictly in moderation. Well, don't sit there staring. Best foot forward, write a new version of this essay in a freshly minted voice. Spit spot. You are the one willing to take risks with your writing, are you not?
–
Hallo, Josiane here. There it is, your writing workout. Remember though, that a short essay paraphrasing the above is only one of your options. You may choose, if you prefer, to describe your own take on the term "writing voice", or write an anecdote using any aspect of the word "voice". Experiment. Be daring. Browse some of your favourite works of literature. Emulate Jane Austen, or George Orwell. How would Elena Ferrante say it? Perhaps you could write it in your own way, but without using the letters "s" and "e". Messing up with your voice may increase the odds of finding it.
About Josiane Behmoiras
Josiane Behmoiras was born in Paris and took a few detours before settling in Melbourne. Her memoir, 'Dora B.', was published in Australia, the UK, Germany and France, and shortlisted for the NSW Premier Awards. Her non-fiction and short fiction have been published, among others, in 'Heat', 'Meanjin', and 'Island'. Josiane recently submitted her Creative Writing PhD thesis on utopia, dystopia, and the literary imagination of the future.