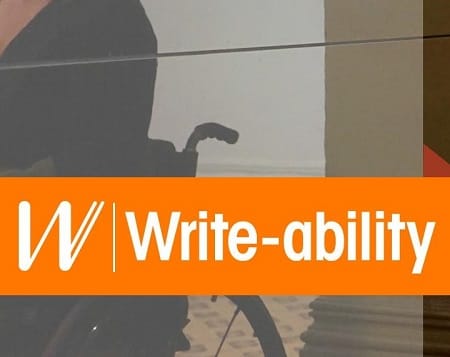 Writers Victoria is excited to announce the 2019 Write-ability Fellows. Five writers with disability will receive tailored support for their writing project in the form of mentoring, manuscript assessment and/or attendance at Writers Victoria workshops, thanks to the generous support of the Grace Marion Wilson Trust.
This year, a record number of applications for Write-ability Fellowships were received. The entries were incredibly diverse in style and genre – YA fiction, poetry, essay collections, speculative fiction, memoir, children's picture books, travel writing, adult fiction and more.
The judges' task was certainly difficult, but after much deliberation, the decision was clear. This year's Write-ability Fellows are:
Alex Creece, for "Neurodifficult", a collection of experimental poems on the lived experience of autism;
M. J. McArthur, for "Invisible", a creative non-fiction memoir on chronic illness;
Jessica Obersby, for "In:Human", a speculative fiction YA novel on identity, mental health and adolescence;
Leah Robertson, for a collection of lyrical non-fiction poems on trauma and survival; and
Paul Whitby, for a collection of short fiction, incorporating magic realism and dirty realism.
In addition, the following writers were Highly Commended by the judges:
Erica Cervini, for "Yizkor for Rose: A Life Lost and Found";
Arty Owens, for "Eve of Rebellion"; and
Joanne Penney, for "Spiders and Butterflies".
The applications were assessed by three Writers Victoria staff, two of whom identify as disabled. One of the judges, Andy Jackson, said, "there were so many applications that showed great promise – these are stories that need to be told, and it was an honour to be entrusted with such thoughtful and passionate writing".
The judges sincerely thank all writers for their applications, and encourage all applicants to keep writing and to keep seeking opportunities for development and support.
For more information about the Write-ability program, see here.