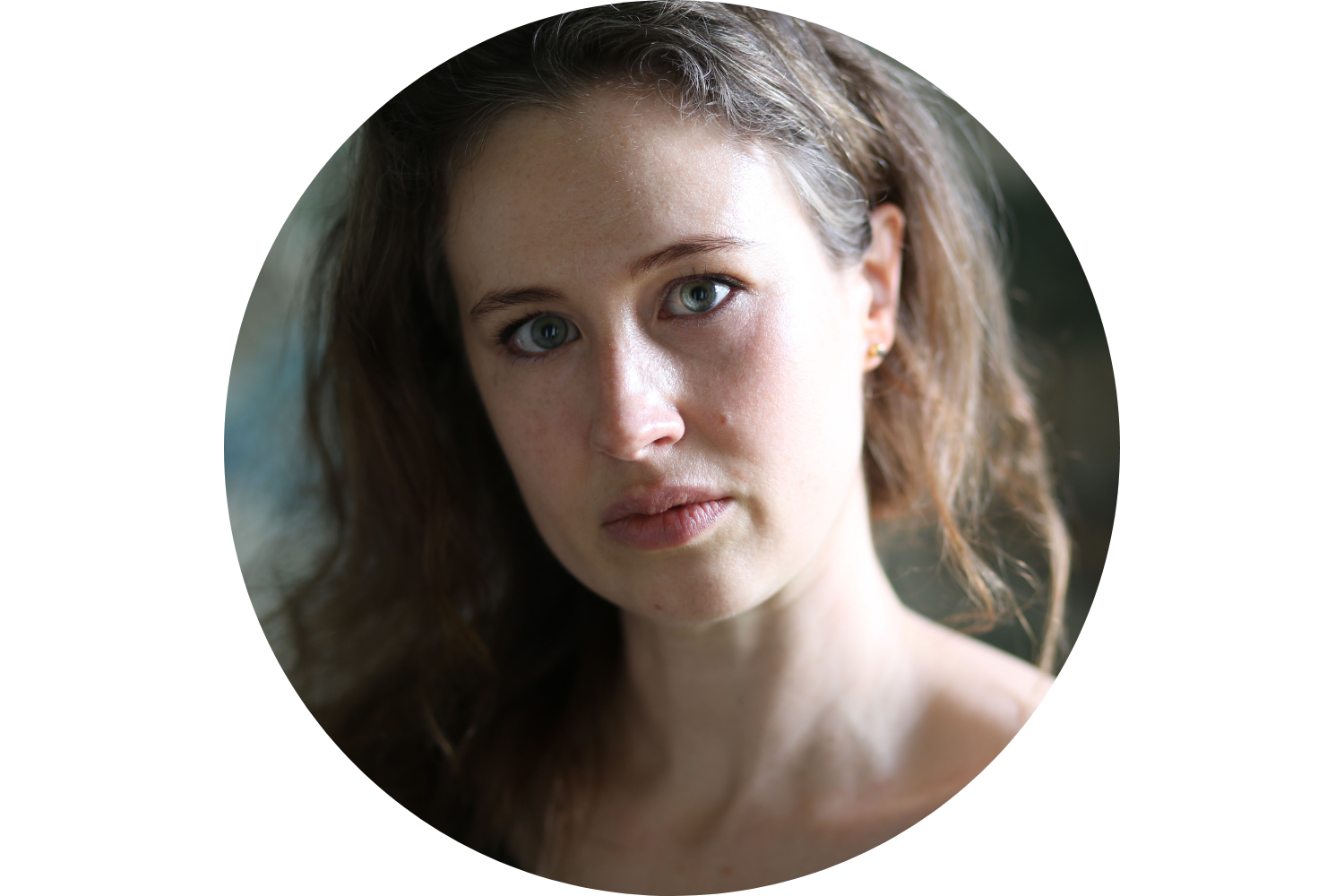 Adriane Howell is a Melbourne-based arts worker and writer who has lived in Paris and Johannesburg. In 2013 she graduated from the University of Melbourne with a Master of Creative Writing, Publishing and Editing. She is co-founder of the literary journal Gargouille. Hydra is her debut novel.
Following Hydra's release, our Program Manager, Anna Kate Blair, spoke with Adriane about the research that undergirded building her world of antiques, the freedoms (and pitfalls) available in 'narrative circularity', and Hans J Wegner's iconic chair, PP501.
What was your research process like for this book?
I spent many hours learning about design periods, high-end furniture and the consumer world of antiques – both through reading and from prowling around auction houses and antique stores. I also became obsessed with local folklores and spoke with people who'd had their own experience with the unexplained or otherworldly. I then found myself down a rabbit warren of declassified WWII naval documentation, which became the inspiration for the book's secondary narrative. A large portion of Hydra is set on a fictionalised Mornington Peninsula, where I drove around taking photos and note taking – perhaps even trespassing into HMAS Cerberus. And then I went to Greece, and that's where the book really took off!
I've been thinking about Parul Sehgal's idea of the trauma plot since her article on the subject went viral at the end of last year. I think Hydra is a really interesting book to consider in relation to this, because the initial momentum comes from the reader's curiosity about what's happened to the character before the book's opening and it's only later that this momentum shifts toward the present and the future, rather than the past. Hydra's beautiful final line indicates a particular interest in the ways that people use narrative, so I'm wondering about your own response to this concept of the trauma plot. How did you determine the relationship between backstory and narrative structure in Hydra?
And I thought this was to be a simple Q&A! Thank you for introducing me to this article, which actually made me think a lot about Eternal Return. Here goes: forgetting the expression 'trauma plot' (perhaps I just buck at any terminology that seems to be in Vogue) and replacing it with the concept of 'narrative circularity', I can say that I endowed Hydra with a sense of repetition – there are parallels in timelines, past events irrupting into the present. This is intended to destabilise the reader rather than to position Anja on the DSM – I agree with the article here, in that to do so "reduces character to symptom".
So, if backstory bleeds throughout the book and the reader comes to expect certain parallels and literary trickery then, by inserting that final line mentioned above, wherein the storyteller effectively shuts down any concept of repetition in the world, I am hoping to break the reader's heart a little, after having just spent hours in my world of 'narrative circularity'.
I have no idea if this has made sense… perhaps I shall be cheeky and finish this complex question with an equally complex answer that does not at all belong to me:
"And therein lies the whole of man's plight. Human time does not turn in a circle; it runs ahead in a straight line. That is why man cannot be happy: happiness is the longing for repetition."
― Milan Kundera, The Unbearable Lightness of Being
How do you see the relationship between writing the history of design and writing fiction?
Hydra explores mythology and storytelling and in doing so I created a myth surrounding Hans J Wegner's iconic chair, known as PP501. The chair itself has a rich history but I concocted an additional element to suit my narrative. When it's fiction, I'm of the belief that anything can be tampered with. Aesthetics and Design lend themselves particularly well to this manipulation as there exists an unknown element in their creation that is linked to the mystical.
I'm very interested in the fact that the mysterious presence that the narrator, Anja, grapples with in this book is initially announced through excrement, because the bodily nature of this seems to set this apart from the ghostly and the psychological, which tend to be seen as disembodied. It seemed, to me, like a very deliberate way of demonstrating that the narrator's fears are grounded in reality. I wondered, here, if you had a particular expectation of how readers were likely to perceive Anja?
As the writer, I have a strong instinct as to whether Anja's fears are grounded in reality but, the 'truth' is intentionally left ambiguous. The novel explores the disruption of the 'trusted universal order', so it is not for me to suggest where the reader should place their faith in Anja rather, it's a question of whether they themselves doubt the narrative fabric.
From a 'craft' perspective, it was important that I didn't jump straight into the supernatural elements. I had to create a reality before I could unravel it.
Which books do you view Hydra as conversing with?
I'm not sure if Hydra has added to any conversation but I can say there were books I drew upon when writing:
For my protagonist, I looked to the titular characters in Ottessa Moshfegh's Eileen and Gail Honeyman's Eleanor Oliphant is Completely Fine. I relished these awkward and unpredictable female voices.
Structure is integral to the crux of the book and its exploration of narration. I'd been reading Nicole Krauss and found her weaving of multiple narratives inspiring especially in Great House where stories loosely brush past each other, though never fully meet.
Each narrative is styled differently, especially the secondary narrative, which employs redacted naval documentation. This was influenced by epistolary techniques – think Bram Stoker's Dracula, Haruki Murakami's Kafka on the Shore and Yann Martel's Life of Pi – where documentation heightens the sense of realism in what is an otherwise implausible story.
I noticed that you thanked your colleagues at Writers Victoria in the acknowledgements of Hydra. This is perhaps a selfish question, given I work at Writers Victoria, but I'd like to hear more about how your time at Writers Victoria influenced the development of this book?
Arts administration can be either a trap or a stepping stone for emerging artists. It's the allure of working within close proximity to that which you desire but constantly putting another's art before your own. Writers Victoria was my first paid job in the literary industry. I began as administration assistant and ended up managing the Neilma Sidney Literary Travel Fund, Deborah Cass Prize and other funded programs. There was a lot I loved about my years spent there but – more than anything – I wanted to be a writer. Like my protagonist, Anja, I understood what it was like to want more from your career. My colleagues understood this – they too had literary ambitions – and I like to think that we are all still invested in and supportive of each other's careers, even though we have all moved on. This nurturing office environment and exposure to the workings of the literary industry is how Writers Victoria influenced Hydra.
---
You can find Adriane online at adrianehowell.com, and on Instagram at @felinefelttip. Hydra is available now via Transit Lounge Publishing.