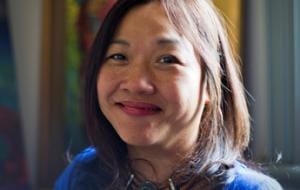 "You often hear about writer's block as a negative thing," says WV tutor Micheline Lee. "I have found that a block can be constructive, prompting you to stop and re-evaluate."
Micheline was born in Malaysia and migrated to Melbourne when she was eight. After completing law at Monash University, she lived in Darwin for 15 years. Her first job was as a criminal prosecutor, her next job as a painter holding exhibitions in Australia and overseas. Micheline now lives in Melbourne with her partner and son, and continues to alternate between art and the law.
Micheline will be running a seminar on Writing and Healing at Writers Victoria in August 2016 as part of our Writeability program.
Micheline's writing tip