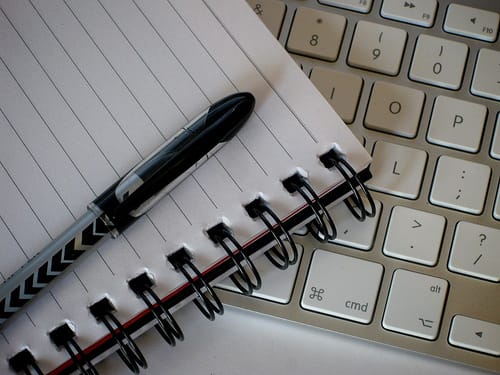 This fact sheet on 'Mentorships' covers all the details of what a mentorship includes and how it is beneficial.
Mentorships offer writers the opportunity to work with an experienced author or industry professional on a one-to-one basis over an extended period of time.
How can a mentor help me?
A mentor can help you with advice and guidance on all aspects of the craft of writing. They can also provide assistance in setting goals, using time effectively, keeping motivated, retaining focus, building confidence and developing strengths.
Who are mentorships for?
Our mentorships are suitable for all types of writers:
Fiction, all genres – short- and long-form
Long-form non-fiction
Memoir
Freelance journalism – features, articles, columns, etc.
Poetry
Those seeking industry-specific information (through Business Advice Meetings).
Who will my mentor be?
Writers Victoria works with a team of authors, editors and writing tutors to make sure you are matched with a mentor with expertise in your area. After reading a sample of your work, we will match you with a suitable mentor.
See a list of our mentors here.
This list is not exhaustive – after reading a sample of your work we will find a suitable mentor to meet your needs.
How does a mentorship work?
Our mentorships have two stages:
1. Initial Meeting
We will book a meeting with the mentor. Your mentor will read a sample of your writing before you meet. In this initial meeting you will have a discussion about your work and situation. Some writers find this initial meeting provides them with the feedback they were looking for. The meeting will also include a discussion about the ways an ongoing mentorship could benefit you. This meeting will also establish whether there's a rapport between mentor and writer.
2. Ongoing Mentorship
If you decide to continue with the mentorship you will need to pre-pay for each six-hour block of mentoring (including reading and meeting time). These blocks can be divided up however you and the mentor see fit: six one-hour meetings or three two-hour meetings, for example. You will also be given a memorandum of understanding about the relationship between you and your mentor.
Business Advice Meetings
Writers Victoria also has business support mentors who can offer advice on issues such as navigating the Australian book industry, how to identify and approach publishers and the logistics of the writing business (ISBNs, barcodes, selling rights and royalties). The cost for a 60-minute meeting is from $210 for members.
How do I apply for a mentorship?
Writers Victoria's mentorship bookings are currently closed and will reopen on February 1 2023. Please check back after that date to access a booking form.