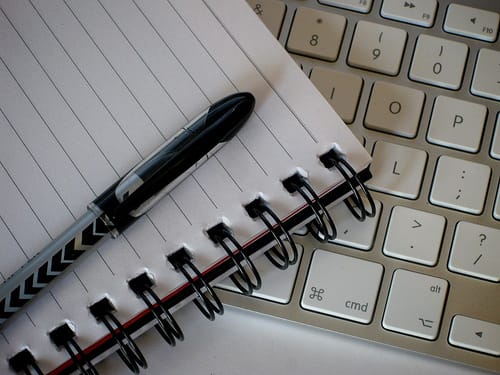 This detailed article about editors covers the four main stages of editing and where to find an editor.
You've drafted and redrafted your manuscript and feel like it's in good shape. Congratulations! Now for the next step: an objective appraisal of your work-in-progress.
Do I need an editor?
It's an unfortunate truth that the first, or even the second drafts rarely get published. The feedback from your friends and writing group has been wonderful, but now you may need a professional.
Won't the manuscript be edited by my publisher?
The manuscript will also go through all of the stages of editing if it is picked up by a traditional publisher. However, publishers are more likely to accept a manuscript that has been presented to them in the best possible shape. So hiring your own editor can be an important step on the road to publication.
What do editors do?
There are four main stages of editing:
1. Manuscript Assessment – Reading your piece of writing and providing feedback
An editor will read your entire piece from start to finish, making notes about elements they like, things that work well and things that need clarifying. This will be returned to you as written feedback, including suggestions for ways to improve your work.
It can be helpful if the editor has some idea of the issues or concerns the writer has (e.g. are my characters believable, is the opening chapter effective, does my style of writing fit the story, are my sub-plots working). It's also a good idea to ask about the level of editing from which your manuscript would benefit. Click here for more information.
2. Structural (or developmental) editing
The editor will examine the basic questions of development and consistency.
Does the story flow and make sense? Where does it move too fast? Stall?
Are the voice, tense and point of view consistent?
Is it accessible to the reader? Does the style suit the story?
Characterisation and plot: do we care about the characters and their journey?
Clarifying themes
Checking timelines and consistency of details
3. Copy (or line) editing
A copy (or line) edit involves examining the writing sentence by sentence. This happens only after a structural edit, when the story itself has been set. There's no point doing a copy edit if things then need to be rearranged or changed.
The editor will be checking:
Spelling – to an agreed style and word list (style sheet)
Grammar and punctuation
Sentence length and clarity of meaning within the sentence
Paragraphing
Consistency of tense and point of view
Professional presentation of your manuscript
If you are with a traditional publisher the copyeditor is also responsible for imposing the 'house style' of that publisher regarding layout. They will 'mark up' the manuscript for changes before the manuscript goes to a typesetter.
4. Proofreading
Proofreading is the final stage of editing: fixing typos, checking if layout is correct, checking consistency of details such as page numbering, titles, chapter headings, etc. It is usually done on hard (printed) copy and in traditional publishing is the final step before printing a manuscript and turning it into a book.
It can also be a good idea to get your manuscript proofread before submitting it to a publisher.
Working with an editor
When you approach a potential editor to discuss your project it's important to consider these points:
Communicating the stage your manuscript is at and the level of editing you think you need.
Be ready to let your editor know:

what your work is (genre/category)
how long it is
intended audience
how you hope it will be published.

Agree on what will be supplied and how the work will be edited (hard copy or track changes in an electronic document).
Agree on a dictionary and a style guide.
Clarify whether prices are an estimate or a set quote, and what is included in that price (read through/ reworks)
Remember, you can always ask for a sample edit of your work (e.g. the first chapter of your manuscript). This will give you an idea of the editor's work and of whether you like working with them. An editor may, in fact, ask for a sample in order to quote your work, as this will give them an indication of how much work is required.
How do I find an Editor?
Word of mouth can be one of the best ways to find an editor that suits you. You can also check with the following organisation for lists of editors that specialise in an area that matches your needs.
Remember: there are many different types of editors specialising in academic work, fiction, non-fiction, structural editing etc. So if you're contacting an editor be sure to check their particular area of expertise and let them know exactly what it is you're wanting edited.
How much does an Editor cost?
Rates for editors roughly range from $40–$150 per hour, but an editor's hourly rate is not always indicative of the final bill. It's important to discuss how much work would be involved and a timeframe for the project to then determine a maximum cost.
Is it worth it?
Editing costs can be close to $3000 per manuscript depending on how much work is involved for the editor. While this is a large figure, a well-edited manuscript is the foundation of a good book. Investing in editing earlier can save you money later.
If you cannot afford a professional editor, get your manuscript critiqued by a readers group specialising in your genre. Don't try to take on the editing role yourself – you've put in the hard work writing it and may be too close to the work to view it objectively.
Further Resources