The Writers Victoria office and program are coordinated and managed by our dedicated staff team.
Anna Kate Blair
Program and Partnerships Manager
Anna is a writer, programmer and cultural historian. She has previously worked at arts and educational organisations including the Museum of Modern Art in New York, the University of Melbourne and the University of Cambridge, where she also did a PhD in History of Art and Architecture. Anna is from Aotearoa, originally, but lives in Narrm. Her first novel, The Modern, will be published by Scribner in September 2023.
---
Caitlin McGregor
Online Learning Administrator
Caitlin is a writer, critic, editor, and library worker. They hold a BA (Hons) in Creative Writing and English & Theatre Studies from the University of Melbourne, and their writing has appeared in a range of publications including Overland, Kill Your Darlings, The Big Issue, The Guardian, Meanjin, Going Down Swinging, and Voiceworks. In 2019, they were the recipient of the Kat Muscat Highly Commended Award for their work-in-progress, an essay collection about care. Caitlin lives and works on Jaara land, and pays their deepest respects to its traditional and rightful custodians, the Dja Dja Wurrung people of the Kulin nation.
---
Danny Silva Soberano
Program Admin Officer: Community
Danny Silva Soberano is a poet. They currently serve as a poetry editor for Voiceworks Magazine and associate editor for LIMINAL Magazine. They were a recipient of a Hot Desk Fellowship from The Wheeler Centre in 2020.
---
Flora Lun
Finance Manager
Flora is CPA qualified accountant. She has a skill for telling a story with numbers, which makes her an integral part of the team at Writers Victoria. Flora loves working with and around writers, and looks forward to improving her own writing skills – gaining confidence with writing styles related to her work as well as personally, and she hopes to one day share her unique views on the world via her writing. She is also an energetic body pumper who loves to go to the gym.
---
Jeanie Watson
Marketing and Communications Manager
Jeanie is a freelance copywriter and content writer. She has experience in communications and publishing roles within the arts, not-for-profit, health and government sectors in Australia and New Zealand. She holds a BA in Communications (Professional Writing) and Diploma in Book Editing and Publishing. Her career began as an editor for the National Museum of Australia and National Gallery of Australia before she moved into magazine publishing and strategic communications and marketing roles.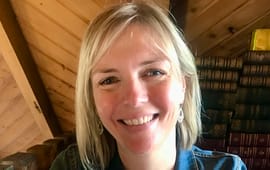 ---
Jennifer Nguyen
Program Admin Officer: Competitions
Jennifer is the author of poetry chapbook When I die slingshot my ashes onto the surface of the moon (Subbed In, 2019). Her work has been published in Overland, Cordite, Best of Australian Poems 2021, City of Literature's Poet Laureates of Melbourne series, among others. In 2019 she received a Wheeler Centre Hot Desk fellowship for poetry. She was the 2022 Associate Producer at Emerging Writers' Festival.
---
Jessica Obersby
Writeability Program Manager
Jessica is an emerging writer who believes in the power of stories to change people's lives. Her work in progress is YA speculative fiction that has a protagonist with mental illness. Jessica is a graduate of the RMIT Professional Writing and Editing degree and in 2019 was a recipient of a Writers Victoria Write-ability Fellowship​. She is currently studying Environmental Science and rescued animals outnumber humans in her household 12 to two!
---
Kit Russell
Online Learning Administrator
Kit is a freelance editor and is currently undertaking her Master of Writing and Publishing at RMIT. She has been working with Writers Victoria as a volunteer since 2018 and is now a part of the online team. A scribbler more than an author, she loves working with writers to bring their stories to life (and to get the chance to read books she wouldn't usually get her mitts on!). She lives and works in Naarm, on the unceded lands of the Wurundjeri Woi-wurrung and Bunurong Boon Wurrung Peoples.
---
Laura Henderson
Bookkeeper
Laura's background in arts administration includes stints producing and managing for theatre companies and arts festivals across Australia including Belvoir St Theatre, Bell Shakespeare, Sydney Festival, Brisbane Writers Festival, Queensland Writers Centre and ACMI. She holds a Master of Creative Industries Management and is currently working towards her Diploma of Accounting. She loves books and spreadsheets equally and lives with Miss Fisher, her sassy and occasionally violent cat.
---
Lou Garcia-Dolnik
Membership Officer
Lou is an emerging poet and editor working on unceded Gadigal land (for the moment!). Their work has been awarded Second Prize in Overland's Judith Wright Poetry Prize (2019), a place on the shortlist for the 2020 Blake Prize, and an Academy of American Poets University Prize in 2021. A poetry editor for Voiceworks and recipient of a Hot Desk Fellowship from The Wheeler Centre, you can catch their stuff in Australian Poetry Journal, LIMINAL, Overland, Rabbit, Running Dog, Runway Journal, Un Magazine and Voiceworks.
---
Lucy Hamilton
CEO
Lucy has over fifteen years of arts administration experience. She has held roles at Express Media and Regional Arts Victoria, as well as voluntary ro​les with Multicultural Arts Victoria and the Human Rights Arts and Film Festival. She lived in the UK for 7 years, where she studied medieval French literature and had a brief stint in the world of advertising while working as a stage manager and production manager across comedy clubs, fringe venues and festivals.
---
Lyndel Caffrey
Acting Writeability Program Manager
Lyndel Caffrey is a disabled writer, mentor, historian, editor and creative writing teacher. She works to help writers build a deeper understanding of the stories they have to tell and the ways they can tell them. Lyndel writes poetry, historical fiction, and non-fiction, and has been published by 'Griffith Review', 'Southerly', 'Poetrix', 'Vignette Press' and newmatilda.com, among others. Lyndel has worked with Writers Victoria and Writeability for many years, as a tutor, mentor, panellist, manuscript assessor, Writeability Goes Regional Mentor and more. This is her third time working as Writeability Program Manager, a program she's been deeply committed to since it was established.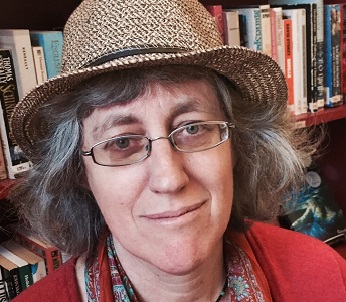 ---
Sarah Giles
Marketing and Communications Officer
Sarah Giles is a writer and PhD candidate at Swinburne University researching the possibilities of the contemporary short story cycle exploring women's experiences of isolation, trauma and mental illness. Sarah's writing has been published in ACE III: Arresting Contemporary stories by Emerging Writers, The Incompleteness Book, TEXT Journal, The Victorian Writer, Science / Art Network & Australasian Association of Writing Programs, Melbourne Noir Cards, ILLUMINATE and Lip Magazine.
---