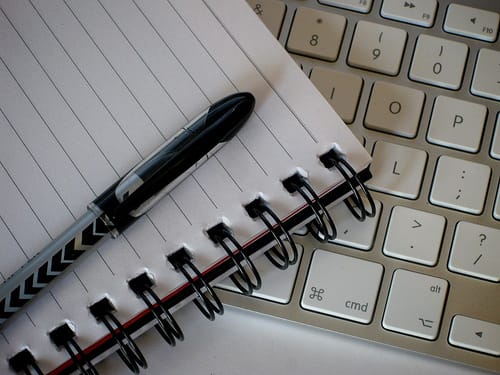 Our fact sheet 'Resources for Non-fiction' covers where to begin and find specific information and genealogy resources.
---
Non-fiction is a rather broad term. It covers a vast range of categories and subcategories, events and experiences. It all starts with an idea, from fact books to historical works, creative non-fiction to biographies and memoirs, and there is help out there to nurture that idea into a story.
The first tip is to start rolling that idea into some kind of form. Is your story personal? Is it interpersonal? How many characters do you want it to contain? Is it about a well-known event?
Once you have a basic shape forming, think about what you would like the story to contain. What elements of someone's life would be most interesting to a reader? What can be left out?
Ask yourself how much research you need to do for this project. Where can this information be found? Are there any legal implications? Will you need permission to write your story?
All these questions are important to ask yourself before you even begin and will help you greatly when making decisions along the way.
So, where to go for information?
Libraries 
Every local library contains helpful resources and staff. Often there will be a vast collection of non-fiction texts, a genealogy section and microfiche for viewing dated documents, and free access to Ancestry.com. Libraries also host talks and events which can provide information to the public about current affairs, past events and personal recounts of experiences.
The State Library of Victoria is a huge asset to the community as it provides a variety of research resources for its users, including its own database for family history.
The Human Library  
The idea of the Human Library is to 'borrow' a volunteer and ask questions about their lives, to gain insight into some of the rich histories ordinary people are carrying with them. The project has continued to gain momentum and is a great forum for writers to gather ideas for stories. Enquire at your local library here.
Council Offices 
Your local council office houses thousands upon thousands of documents, some of which are available for public use. Information regarding local history, local laws, previous and current developments and community notices are all at your disposal and can come in handy when you're gathering notes for your story. Council and community noticeboards are also avenues for writers seeking to hear people's stories or experiences.
The Internet 
For general information or history queries the internet is the fastest, easiest, most accessible way to collect relevant material. The advent of search engines like Google has contributed to the lightning-quick pace at which we gather and store information. The danger of the internet, however, is misinformation so remember to fact check and seek further clarification before writing anything concrete. 
Genealogy Resources 
Some of the most respected websites for conducting history research are listed here:
Ancestry– This website requires a paid subscription or membership for viewers to be able to access all of its resources. It offers a vast database of records and indexes from around the world.
FamilySearch– This is a free resource for researchers to peruse millions of digitalised records and input their own family tree.
FindMyPast– A respected and user-friendly website requiring a paid membership that allows viewers access to records and articles.
Check out our fact sheet, 'Researching your Family History.' 
Further Resources
Nonfiction Authors Association