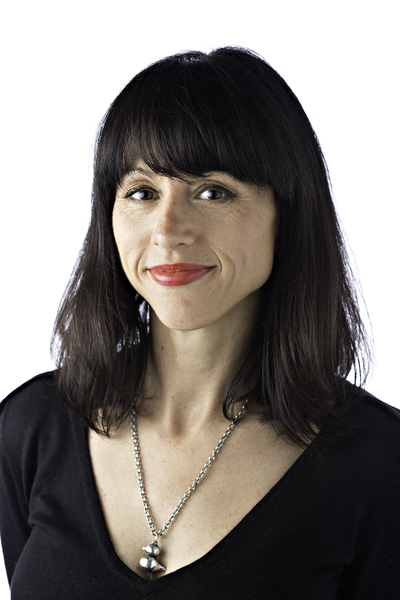 Your first book 'Whiteley on Trial' is a hard hitting look at one of the biggest arts fraud cases Australia has ever seen. It draws on your own experience of the case through investigations done while working at 'The Age' and then following the developments after you had left. What about this case hooked you so completely?
This case was compelling on so many levels: the audacity of the alleged forgeries, huge paintings in the style of one of Australia's most celebrated artists, Brett Whiteley, sold for millions of dollars; the perplexing length of time it took for the case to reach the criminal courts; the web of eccentric and colourful characters involved in the case; the collision of two very different worlds, the law and the arts; and, in the end, the criminal courts' inability to determine whether the alleged forgeries are indeed by Whiteley or not, despite art experts'  – and Wendy Whiteley's – opinion that they are not by Whiteley. How could this be? And if the suspect paintings are not by Whiteley, who then, painted them? All of these factors, and more, provided fascinating material for a book.
How do you approach your research? Were there any interesting facts about the case that didn't make it into the book?
I love researching – perhaps it's a form of procrastination. I read widely and I interviewed as many people as I could about this case, both on and off the record. I read and re-read books and exhibition catalogues on Brett Whiteley, as well as historical cases of art fraud and academic writings on art fraud. I revised my own files and past articles I had written on these suspect forgeries, and on the art dealer Peter Gant who has a history of being linked to dubious artworks. I tracked down old newspaper clippings and relevant documents from the courts, public records offices, libraries, the Australian Taxation Office, and the Australian Financial Security Authority.
Of course, not all the anecdotes and information I collected made it into the book – I didn't want to overwhelm the narrative, and some elements had to be cut for legal reasons.
'Whiteley on Trial' has an extensive list of persons involved and this only adds to the complexity of the case and its outcome. Who was the person who most captivated you and why?
It's so hard to single out one person; there are so many larger than life characters in this tale and I was captivated even by those with whom I didn't see eye-to-eye. I was intrigued by Peter Gant's willingness to talk on the record. If I'm forced to choose, though, I would have to say Wendy Whiteley. She was thrilling to watch in court, fearless in the face of defence lawyers' intense questioning and their attempts to discredit her testimony because of her past as a heroin addict and because she and Brett were in the midst of separating around 1988 when the defence allege these suspect paintings were created by Whiteley. The defence argued that Wendy could not possibly know everything Brett Whiteley painted. While Wendy appears to have convinced the jury with her assertions that the suspect paintings were fake, her opinion was not held in high regard by the criminal courts. 
You describe the drama of Wendy Whiteley's questioning in the courtroom. It's clear you found parts of the trial exciting to witness. Did your experience in journalism make it easier for you to refrain from forming your own opinions and judgements?
I'm not sure that I refrain from forming my own opinions and judgements. The story is told very much from my perspective and I'm up front about my preconceptions and ongoing scepticism about certain elements of this case. I struggle to accept the judicial views on the case and I acknowledge my struggle in the book. I was also shocked by the Office of Public Prosecution's eleventh-hour decision to concede the case on appeal, and I say so. After reading the book, one of the defence barristers involved in the case remarked that I should market myself as a "novelist" not a "journalist". It was not meant as a compliment, but I took it as one. I wanted to write a book that had the flow and suspense of a novel. But let me be clear: the book is absolutely non-fiction. I have not made things up. The law gave me a far better plot than I could ever have fabricated.
How did you find writing a true crime book different to your work in print media? Were there any major differences in your approach?
This is my first book and I plunged in instinctively, drawing on my skills and experience as a journalist. I began by researching, asking questions, filling in gaps, thinking of how to structure the information, writing scenes and fragments as I went. Journalism gave me the discipline to work to deadline and to just keep going.
At the advice of my editor, Sally Heath, I kept a diary, starting in February 2015, a month before the committal hearing. This was not a difficult thing for me to do; I've been a keeper of journals since the age of nine. The diary or journal was a place where I could write without censorship, vent emotions and test ideas during the two years that I followed this case.
I also sought inspiration in the works of my non-fiction heroes, re-reading works by Helen Garner, Chloe Hooper, Janet Malcolm, Kate Jennings, Truman Capote. Clearly I had literary aspirations! At times, I had to stop reading or I would not have kept writing, as I felt I was falling short in comparison to these writers.
During the trial, I would sit all day in court, and then come home and write up the day's action, focusing on the most exciting or dramatic or peculiar things that had happened. My deadline was intense, so I knew the only hope I had of meeting it was writing every single day. There was no way I was going to keep on top of all the information unless I documented that day's happenings that very night. It was an exhausting time, but I knew that unless I worked this way I would risk forgetting the details that give a book its colour and bite – people's expressions, reactions, clothes, appearances, laughter or tension in the court room, and all the off-the-cuff comments that occur outside the official court transcript, things that bring a case to life.
Can you give us an idea of your next project? Will it be another true crime book?
I have a project on the backburner which is not true crime. It's a memoir that I wrote as part of my Master of Arts (Creative Writing) at the University of Melbourne. This (unfinished) memoir was one of three manuscripts chosen for the Affirm Press Mentorship Program in 2015, which entailed spending a glorious week at the magnificent Varuna, the Writers House in Katoomba, NSW, writing and working with Affirm editors on the manuscript.
I'm not sure I'm ready to write another true crime book just yet. 'Whiteley on Trial' was intense work, emotionally and intellectually. Then again, it was in its own way addictive. I can't predict what will come next, and that is exciting to me.
Now that your 'Whiteley on Trial' has been released, what do you feel was the best advice you received that helped get this book finished and published?
Just keep writing, keep getting the words down. My Master of Arts supervisor, Amanda Johnson, instilled this in me while I was completing my research thesis. When I started on the book I did at times feel blocked by a fear of failure and inadequacy. One day when I felt particularly stuck, I googled 'writer's block' (as one does!) and was reminded that the fear of the blank page is predominantly about the idea of perfection, and that writing is a process; it involves drafts, and that one must start by simply getting words down. The editing stage is for finessing. There's a quote I love, from Nathan Heller, writing in 'The New Yorker' in July this year: 'The true wellspring of civilisation isn't writing; it is editing'. Now there's a thought for our times.
Gabriella Coslovich

Gabriella Coslovich is a Melbourne journalist with more than 20 years experience, including 15 years at 'The Age' newspaper where she specialised in arts writing and developed an extensive network of contacts in the arts world. She was writing about the three dubious Whiteley paintings five years before the case reached the criminal court system. Art dealer Peter Gant sued 'The Age' for defamation for her efforts—the case was resolved confidentially. She was also the first journalist to gain an exclusive interview with Tasmanian art collector and gambler David Walsh, and revealed his plans to create the Museum of Old and New Art in Hobart.

'Whiteley On Trial' is published by Melbourne University Publishing