Writers Victoria is thrilled to announce that Heidi Everett and Jessica Walton will be the 2019 Publishability Fellows. Heidi will be using 12-month fellowship to work on her memoir 'My Friend Fox' about her experience of schizoaffective disorder. Jessica Walton will be penning a collection of poems on disability and dance tilted 'Crip the Light Fantastic'.
Three writers also had their work highly commended by Andy Jackson, the Publishability Fellowships judge: Daniel Kraus, Anthony Riddell and Michelle Vasiliu.
Jessica and Heidi join 2018 fellows, creative non-fiction writer Fiona Murphy and YA speculative fiction writer Mary Borsellino.
Publishability is a ground-breaking two-year initiative funded by the Victorian Government through Creative Victoria's Talent Matters program. The program supports four talented emerging writers with disability to develop their manuscripts and bring their work to the attention of publishers. The fellows are provided with mentorships, editing, professional development opportunities, and financial support across the 12 months of their fellowship.
The two Publishability fellows were chosen from among writers who had previously undertook fellowships as part of the Write-ability program. Seventeen Write-ability fellows were eligible to apply, with ten submitting an application.
Fellowships judge, esteemed poet, Andy Jackson, had this to say about the quality of the applications:
'A judge's role is never easy, but this was particularly difficult. Each entry for the Publishability Fellowships was worthy of encouragement and support. The field was highly competitive, and the calibre of every entry was high. However, in the end, two projects stood out for their highly developed craft and compelling originality. These are stories that demand to be told.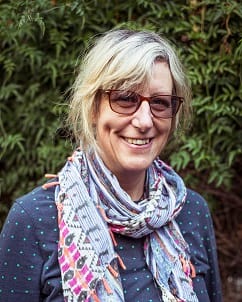 'Heidi Everett's 'My Friend Fox' is a moving and thought-provoking memoir which brings the experience of schizoaffective disorder to life, through lyrical prose and pen and ink illustrations. The writing is deeply personal, while also tackling the broader systemic issues of the health system, to trace a journey of survival. Jessica Walton's 'Crip the Light Fantastic' is an honest, challenging and visceral collection of poems on disability and dance. Through a deep use of metaphor and an intimate voice, Walton's poetry unsettles our assumptions about what is the 'right way' to move and to be, finding pride amidst sickness.
'Three writers were also Highly Commended: Michelle Vasiliu, for 'Me and My Mad Mum', a nuanced and highly readable middle-grade novel written in the voice of 13-year-old Samantha, whose mother has bipolar disorder; Daniel Kraus, for 'My cities of refuge', an ambitious and intimate memoir of coming to terms with sexual identity and schizophrenia within Orthodox Judaism; and Anthony Riddell, for 'The Sun is Not Fun', an audacious and surreally enjoyable speculative non-fiction novel.'
'Writers Victoria would like to congratulate all our applicants, whose work demonstrates the talent that exists among writers with disability in Victoria,' says Publishability Project Officer, Jax Jacki Brown.
Heidi Everett has an extensive history in writing for performance. She received an inaugural Write-ability mentorship with Writers Victoria in 2014 for her unpublished memoir about life with schizoaffective disorder, 'My Friend Fox'. Heidi is also neurodiverse and therefore has amassed a collection of professional skills and achievements in the creative arts industry, with writing being her favourite medium. In 2018, received a Fringe Producer mentorship and was one of six Australian artists/producers to attend Unlimited UK Disability Arts Symposium in London. Heidi is especially busy in mental health disability arts activism, directing Schizy Inc, Mojo Film Festival and Mad Pride Comedy as part of the Melbourne International Comedy Festival. As a socially-disabled professional, her work earns her the title of 'least paid busiest artist/director/producer' in Melbourne. 
An excerpt of Heidi's memoir can be found in the latest edition of Westerly Magazine.
Jessica Walton is the author of 'Introducing Teddy' (Bloomsbury, 2016). In 2017, Jessica completed a Write-ability Fellowship focused on poetry about disability, cancer and pain. Jessica's short story about a queer, disabled teen was published in 'Meet Me at the Intersection' (Fremantle Press, 2018). She recently co-wrote an episode of comedy show 'Get Krack!n' focused on disability, which aired on the ABC in February 2019.
A taste of Jess's poetry can be found in the latest edition of Westerly Magazine.
As part of this program Writers Victoria is partnering with Arts Access Victoria to support cultural change within the publishing industry, by tailoring AAV's 'Open Your Eyes' disability awareness training program to publishers. The project is welcoming new publishing partners in an ongoing capacity.
For further information on the project, please email Jax Jacki Brown.
Media inquiries: Angela Savage  0432 697 263 [email protected]