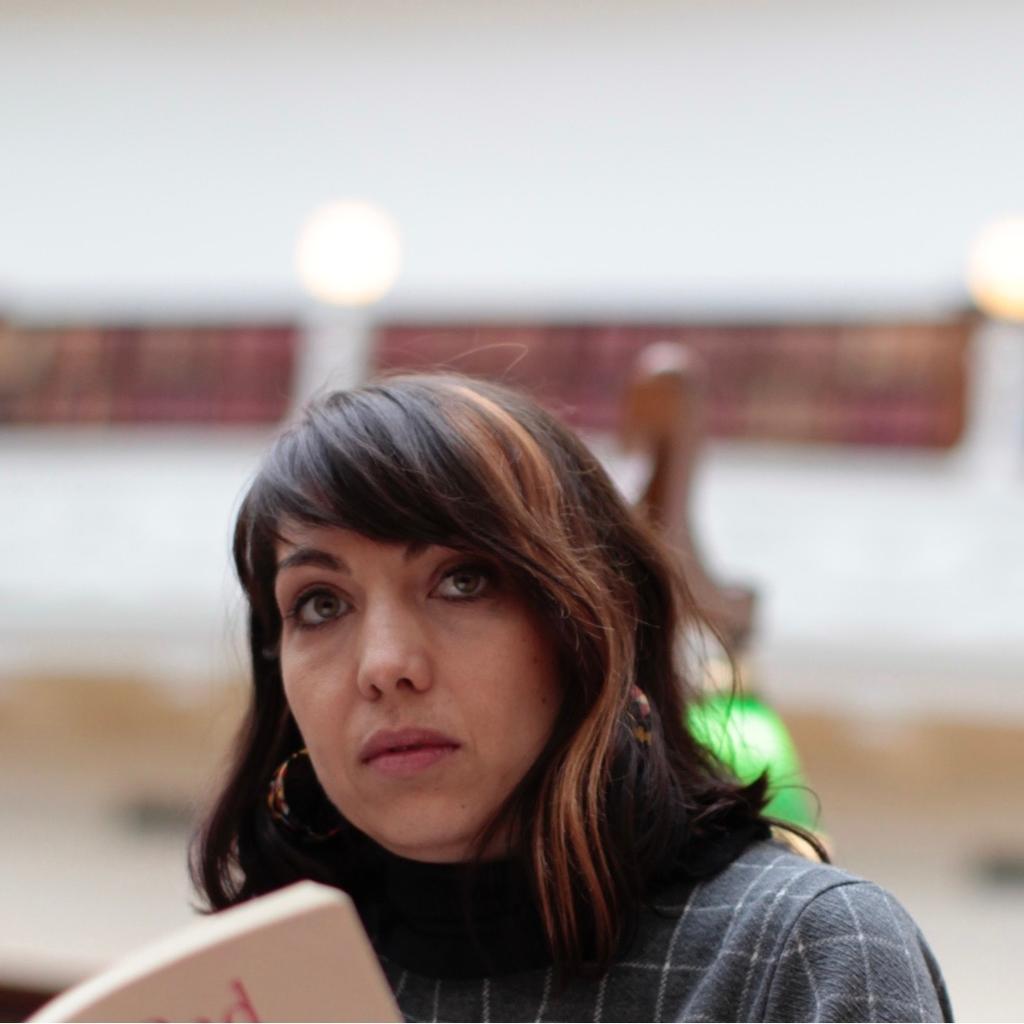 Timmah Ball is a writer, researcher and creative practitioner of Ballardong Noongar heritage. She is the editor for First Nations writing at Westerly Magazine and Arts House Makeshift Publics artist for 2021 where she developed the publication Do Planners Dream of Electric Trees? In 2016, she won the Patricia Hackett Prize for her essay "In Australia" and has published in a range of literary journals and magazines such as Meanjin, The Griffith Review, Art Link and The Sydney Review of Books.
Ahead of her online workshop Writing the City, Writers Victoria Program Manager, Anna Kate Blair, spoke with Timmah about her practice which spans prose, poetry, experimental collage and audio practice, how her day job in architecture intersects with her writing, and the world as it's interpreted through her work.
* * *
You're best-known for your nonfiction, but you've also written poetry and fiction, created collage and audio. You wrote, recently, forLIMINAL, that you like to resist categorisation, and I think this is clear across all your work. Do you tend to approach a subject knowing roughly which form you'll write in or does form emerge later?
That's such a great question and something I think about a lot; while I generally love working in what is best described as non-fiction or essay writing I often feel like the writing needs to morph into something else to engage with subject matter that is so expansive. I feel like moving out of non-fiction becomes a more conscious choice or decision because other forms like poetry or collage are able to speak to such immense issues in ways that don't leave you depleted. I also feel like adding in absurd, comical or surreal elements is a really important way to grapple with issues where finding the answer is not possible or even the point to begin with. Instead, it creates alternative visions, which is perhaps the only real way to imagine alternative futures.
I really love the point in Do Planners Dream of Electric Trees? where you write about "border crossing, spilling into [art and academia] at night", rather than working in these areas during the day. When I think of night, I think of dreams and the unconscious of a city, something that destabilises or renders uncanny, which is partially why I love your phrasing, here; it suggests art might be the city's unconscious. I also keep thinking, though, about the idea of planners being at work during the day, not at night, even as the city continues to operate –and operates in different ways, serving different populations– as evening falls. What might it mean to mirror this kind of spilling, to be an urban planner by night (and a writer, or artist, by day)?
I absolutely love this idea! Shifting perspectives of time and how and when we work is a really radical way to reconsider space. I feel like time, split into day and night unfairly dictates everything we do and what our cities have become. In general, I've been obsessing over time as a western concept that we have inherited or has been imposed on us and am constantly wondering and fantasising about how our lives and the places we live would feel if we didn't exist within western time frames. It's western time frames that push art making into a night time activity because it's not economically valued enough to become a normalised, securely paid day time job. Reversing this could result in a slowed-down pace of life, and urban planning as we know it would shift enormously. I think we would see a more thoughtful and considered approach to urban planning which understands the power of small things, rather than the urge to constantly develop.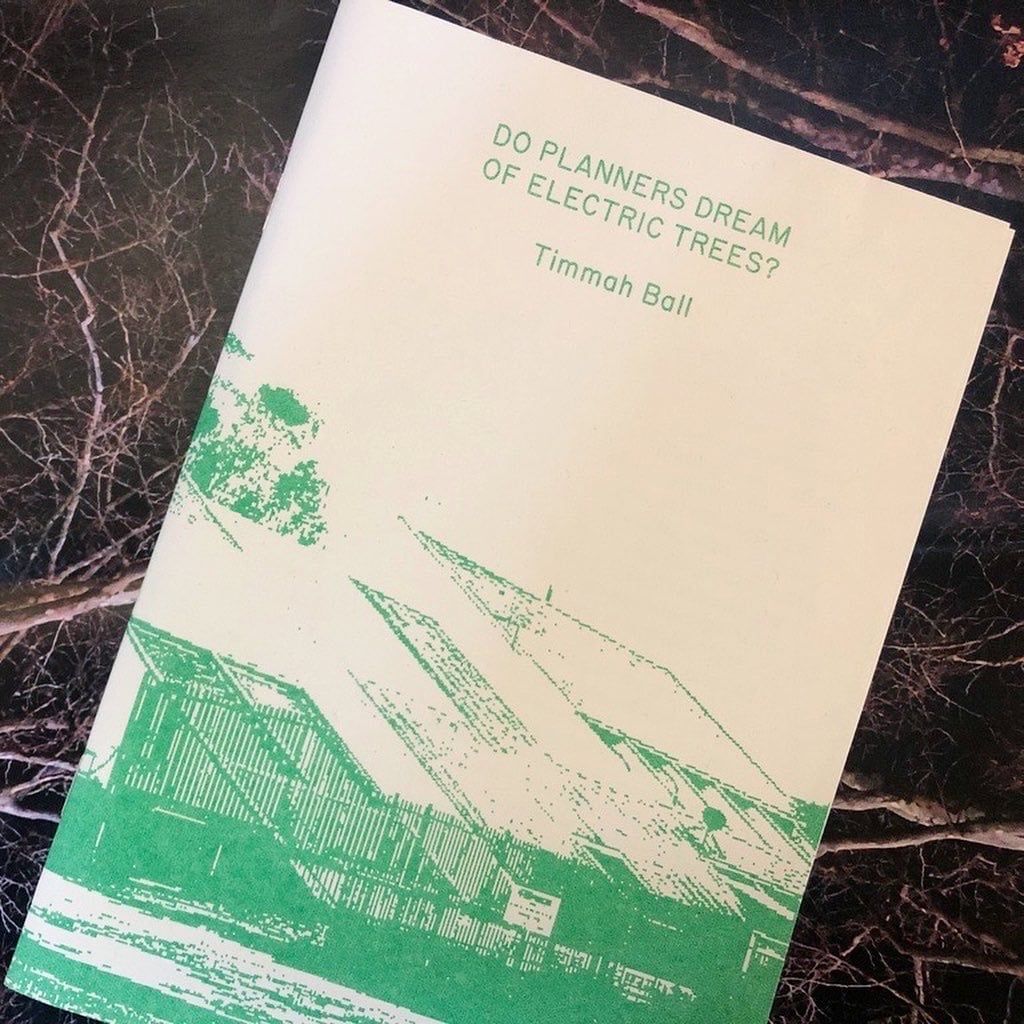 You wrote, a couple of years ago, in Archer, that "legislative change may require literary silence on occasion." Do you still feel this way? Can you expand on how you see the relationship between legislative change and literary silence?
This is really interesting; I feel like literature can do amazing things in terms of calling out horrendous colonial systems such as the police state and carceral capitalism. Veronica Gorrie's memoir Black and Blue superbly demonstrates the power of literature as a form of archiving events and incidents that the bureaucracy wants to erase to avoid culpability. I also feel that sometimes change, and I assume most writers would agree, needs to happen in other ways, and that the writer takes a risk in not being able to work in other ways if they voice certain things. I feel like we are only just beginning to acknowledge or understand that writers have such little protection from things like defamation law and while we are often expected to be activists there are no industry structures to support the exhaustion and pressure this creates. I have certainly felt that you have to make a choice at times where writing about certain incidents is an urgent form of truth telling but the consequences limit you from persuing other types of work if you still aspire to work in relation to legal or government systems.
Your work often references that of other writers. When I moved (back) to this continent in 2019, I read one of your essays a few weeks after I arrived and then, in order to find a way into the local literature of place, read almost everything that I could find that you'd written and then adopted the strategy of reading work by those you referenced, like Lisa Bellear and Kim Kruger. Are there are particular writers, at this point in time, who you might recommend to those who (like me) have enjoyed following the trails of your thought previously?
So many! I'm really obsessed with Jackie Wang's writing on incarceration and the imagining of a prison abolitionist future. Her poetry collection 'The Sunflower Cast a Spell to Save Us from the Void' is such a brilliant example of what I mentioned previously in demonstrating how the abstract and surreal language of poetry is the perfect vehicle to address the fraught neo-liberal conditions we live in. I also fell in love with SJ Norman's Permafrost big time last year. I think it also shows how the power of fiction can move into auto-theory territory and covers the sort of terrain that we generally expect essays to cover. It feels grounded in a realness that short story collections often lack by opening the reader to big and messy questions and situations. But by using fiction, Norman plays with images and situations that would risk losing impact if they were contained in an essay. It's a sensational alchemy of everydayness and the uncanny.
You're very interested in alternative forms of publishing, such as zine-making, which are often allied with the practice of imagining different worlds. It seems, sometimes, that there might be a link between this and the idea of the 'paper architect' –somebody who is known for their ambitious drawings and ideas, but who typically has fewer opportunities to build– and I'm curious as to whether this is something that you've thought about in relation to your own writing. How do you see the relationship between alternative forms of publishing, writing and architecture/planning?
I think they have really strong similarities because both are about finding alternative and even utopian alternatives and futures in industries that can both feel quite conservative in different ways. The market-driven logic of both publishing and architecture/urban planning means that it is really difficult to demand something different because those in authority want to stick to what is safe and profitable. This can become a major restriction, or it can push you into independent practice and the ability to create your own structures which is I think the most exciting thing about zine making.
---
For a masterclass in urban place, Join Timmah in her unmissable online workshop Writing the City (registrations close on Thursday 18 August). Members of Writers Victoria receive up to 37% off the full price of all clinics, workshops, seminars and courses. Writers experiencing financial and social barriers to developing their skills are encouraged to apply to The Writers Victoria Fund for subsidised attendance at workshops and clinics.