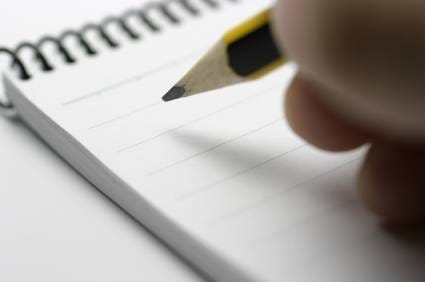 It's 8.45 on a Monday morning, and I'm in the car stopped at traffic lights. All around me people are on their way to work – walking, riding, driving. I notice a feeling creeping up on me, a sadness, like I'm missing something. The light turns green and I turn right, pulling into the carpark of the rehabilitation unit. I put my disability permit on the dashboard and get my walker from the back of the car. Slowly I make my way inside to reception. As I wait, my feeling of longing grows. Then it occurs to me: I miss Monday mornings and the start of the working week. 
I miss catching up on emails, the meeting agendas and updates. I miss those ordinary, everyday experiences of a workplace, like celebrating colleagues' birthdays and phone calls requesting my help. I miss being in a role that is useful, helpful, and paid.  
I miss Monday mornings and the start of the working week because I have attached more significance and value to work than it deserves. I am not alone in this. I am not the only one who mistakenly puts paid work on a pedestal and sees it as a marker of good citizenship and a source of self-worth and pride. 
We tell ourselves lies about paid work and working. How many of us have thought to ourselves or said to another: 
It is better to be working than not
Having a job equals success
Working means I am pulling my weight
Working makes me more valid and valued
Work makes me a better person.
When I stopped working a few years ago due to a chronic illness, I thought it would only be a short-term break, a few months off to recover my health. It never occurred to me that years later I would still be sick, that I would still be excluded from the ordinary experience of Monday morning routines and the start of the working week. 
A couple of months ago I decided that I was ready to return to work. I was sick of waiting to get better. I thought returning to work would make me happier. I thought it would help me to feel better about myself. I guess I just wanted all that stuff that comes with a job. I wanted the sense of responsibility, clear tasks to do and rules to follow. I wanted to show up, put in the hours, and earn an income. 
It had always been important for me to be able to talk to people about my job. As my illness extended from months to years, I saw returning to work in a paid job as a sign that I was mentally strong enough to tough it out. Succeeding at work would mean that I was in control – that I could make my unwell body function within normal and expected parameters.  I applied for a couple of positions, and my applications were well received. I was excited. But when the offers of interviews came in, I realised with a sinking feeling that I was far from well enough to return to work. 
I have attached so many layers of meaning to work. I have attached my sense of self-worth and pride to the work I do, along with my sense of personal achievement and purpose. 
I was wrong.
I struggle now to climb out from under the weight of these misbeliefs. There are so many disadvantages people can face when entering the workforce. These include gender, culture, disability, race, health, sexuality, level of education, and responsibilities at home. Paid work is not equally available and accessible to all. It is neither fair nor logical to use it as a marker of value, self-worth, or pride.
I know that working can help us feel good about ourselves. When I am well enough, I will relish the chance to participate in employment once more. For now though, my Monday mornings are devoted to attending the gym at the rehab unit, as I try to regain my physical strength and endurance. It is frustrating and slow, and it might not work. But whether I get better or not, I will resist tying my sense of self-worth, and pride in who I am, to the outcome. 
It is easy to mistake having pride in what we do, with having pride in who we are. These are two different things. The former is about what we produce, or how we spend our time, while the latter is more subtle. Pride in who we are is about something inherent to us, something that exists without the trappings of roles, jobs, activity, or outcomes. This pride can exist regardless of whether I am working or not. Regardless of whether I need a walker, a walking stick, or just my own two feet. It is more elusive, but it is real. And maybe cultivating pride in who I am is the most important work I can do right now. 
About Jo Walters
Jo Walters is a disabled queer writer and chronic illness activist living with her wife and two cats in Central Victoria. She writes on issues related to identity, disability, chronic illness, acceptance and transformative change. She has a Masters in Transformative and Integrative Studies and prior to becoming sick worked in the disability sector where she facilitated arrangements focused on inclusion and belonging. You can read her work at www.josundercurrent.com.  
Support
Writeability Goes Regional and Online is funded by the Australian government through the Department of Communication and the Arts' Catalyst—Australian Arts and Culture Fund. Writeability is also supported by the Grace Marion Wilson Trust.