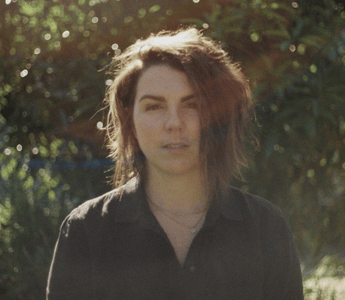 Kate Mildenhall is the author of Skylarking (Black Inc., 2016) and The Mother Fault (Simon & Schuster, 2020). She co-hosts The First Time podcast, a podcast about the first time you publish a book, now in its fifth season. Kate lives in Hurstbridge on Wurundjeri lands, with her partner and two children. She is currently working on her third novel while undertaking her PhD in creative writing.
Ahead of her exciting long course this season, Boot Camp for Beginning Writers, Kate spoke with our Writeability Program Manager, Jess Obersby, about drafting and revising, the importance of nurturing your creative community, and gave us her own personalised guide to some of the best The First Time episodes for beginning writers.
---
Is there one thing that beginning writers have trouble with most often, in your experience?
Accepting that first words (and often second and third drafts!) are mostly rubbish. And that's perfectly okay. I love how George Saunders talks about the iterative process of revision and rewriting (I got to chat to Saunders about exactly that for The First Time podcast!). He says; 'learn torevise and don't be afraid of it.' Some of what we'll do as part of the course is get comfortable with really messy first words and see what we can make them into over time.
The course description mentions 'building and growing your creative community'. Why is this so important?
Because we cannot do this writing gig alone! All those hours at the desk are lonely. Combine that with the feeling that everyone else is getting ahead or getting grants or agents or published while you are not (and this never goes away!) and writers can end up feeling isolated. Having a writing gang who've got your back – to celebrate and commiserate with, to chuck ideas about, to recommend books and opportunities, to be your wingpeople at a festival or book event – is an absolute must. And these other writers are out there! You can find them locally or meet up with them IRL or online but I reckon they are essential. Ours is also an industry where we don't have traditional staffrooms, or Friday night drinks, or conferences to attend where we can build professional networks, but that doesn't mean there are not heaps of opportunities to connect with different aspects of the industry as part of your professional development as a writer. Part of this course is about helping writers identify who they want to connect with and how they can do that.
There's a lot of advice out there (not all of it good!) on starting out as a writer. Where do you recommend beginning or emerging writers go for trustworthy advice?
Your local writing organisation (ahem, Writers Victoria) is a great place to start. The ASA (Australian Society of Authors) is also a fabulous professional organisation for writers and illustrators and has great resources and advice on everything from mentoring to pitching to contracts. One of my most visited websites.
You have published two novels, Skylarking (2016) and The Mother Fault (2020). Did you find the writing process easier the second time around?
In a nutshell, no! Each novel project has made me feel like an absolute beginner again. I've certainly learned more about my own creative process as I go – particularly common stumbling blocks, habits and what works for me to get words down on the page. And what I have found easier is all the stuff around the writing – dealing with edits and feedback, negotiating social media as a writer and putting boundaries around writing time for example. Version control, however, will always be my Achilles heel!
You co-host The First Time podcast. All the episodes are great, but if you had to pick one, which episode do you think contained the best advice for beginning writers?
Impossible to choose! What I would recommend is to have a trawl through the archive and look for a writer in your genre or one who inspires you and start there. Children's writer? Check out episodes with Gabrielle Wang, Davina Bell or Andy Griffiths. MG or YA? Penni Russon, Danielle Binks or Zana Fraillon. Crime/thriller? Have a look at Anna Downes, JP Pomare or Sarah Bailey. Historical fiction? Listen to Hannah Kent, Natasha Lester or Kate Grenville. Commercial? You can't go past Liane Moriarty or Toni Jordan. RomCom? Claire Christian or Sarah Mayberry. Spec Fic? Margo Lanagan, Jane Rawson, James Bradley or Claire G Coleman. Non-Fic? Helen Garner, Chloe Hooper, Benjamin Law or Sarah Krasnostein. There is SO much great advice in all our interviews but the most important take away: everyone does it differently and there is no one right way.
This year we have a new segment where we 'Follow a First Timer' through their first year of publication. Our first guest is Megan Rogers whose debut novel The Heart is a Star is out in May, and that will be a great one to tune in to for a behind the scenes look at all the feels (and the logistics) of first time publication.
Can you tell us about what you're working on currently?
I can, but my publisher might yell at me! A new novel (that's a bit wild!) that will (fingers crossed) be out in the world soon.
---
Places are still available in Kate's long course: Boot Camp for Beginning Writers. Members of Writers Victoria receive up to 37% off the full price of all clinics, workshops, seminars and courses. Writers experiencing financial and social barriers to developing their skills are encouraged to apply to The Writers Victoria Fund for subsidised attendance at workshops and clinics.