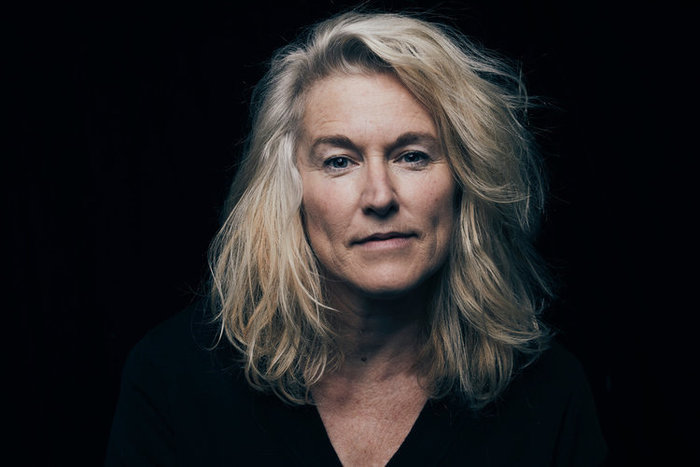 Ellie Marney is a New York Times bestselling and multi-award-winning crime author, who has gone behind the scenes at the Westminster Mortuary in London and interviewed forensic and technical specialists around the world in pursuit of just the right details for her brand of pulse-pounding thrillers. Her titles include The Killing Code, None Shall Sleep, the Every trilogy, No Limits, White Night and the Circus Hearts series. She has lived in Indonesia, India and Singapore, and is now based in Australia with her partner and their four sons. 
Following the exciting release of her brand new YA thriller, The Killing Code, Writers Victoria Writeability Program Manager Jess Obersby spoke with Ellie about the joys of writing for teenagers, paths to publication via traditional and self-publishing (being a veteran in both), and keeping your antagonist in control.
You've written many crime thrillers and keep producing beauties! The Killing Code is about codegirls – codebreaking women in WWII. Obviously a very cool subject, can you tell us more about it and how you became interested in it?
Glad you're enjoying the books! I first had my attention grabbed by codegirls after watching a British series called The Bletchley Circle, about a group of former codegirls who regroup after the war to investigate a mystery – it's a great show, I encourage everyone to look it up! That led to my interest in researching Bletchley Park, the UK codebreaking facility where they cracked the fiendishly-difficult Enigma code…and then I found out about Allied codebreaking efforts at Arlington Hall, near Washington DC. As soon as I read that Arlington Hall used to be a finishing school for young ladies, I knew I had my entry point for a great YA story!
As a long-time advocate for YA literature in Australia, you've been heavily involved in the national #LoveOzYA campaign. Why do you write for young adults?
I'm often asked this question, and I think ultimately it comes down to a couple of things. First, it's just the way I seem to write – when I begin writing dialogue for a new character, it invariably emerges with a teenage voice! It might have something to do with the way I've never really grown out of reading YA myself. Secondly, I think teenagers are a fantastic readership – they're a tough, demanding audience, and expect to be grabbed by the story from page one, and they're wonderfully enthusiastic about the things they love. It honestly feels like a real privilege to be writing for them.
You began writing when you were a high school teacher. Tell us about your writing process and how you fit it into your life.
If I'm honest, I began writing when I was a primary school student! But yes, I was first published while I was working as a high school teacher (I qualified as a teacher in 1997), and balancing part-time teaching work with writing and parenting a large family has always been a juggle. I used to write very early in the morning – I'd set my alarm for 4.30AM – and that's how I wrote my debut novel Every Breath. But I was only able to do that for a year, as it was just too exhausting! Over the last few years, I've done most of my writing on my days off, or on weekends, or sometimes in bursts during the evenings. I'm a fast writer, so it works fine. And after pantsing my first few novels, I realised I get a lot more done in a shorter space of time with an outline. Outlines are fab, all hail the outline!
Some of your books have been traditionally published and some have been self-published. What have you found to be the pros and cons of each of these formats?
I've taught workshops on this issue, and I usually say to people that the pros and cons of each format tend to balance each other out. Traditional publishing is great for meticulous editing (and copyediting and proofing) and distribution to bookstores and libraries. You don't have to do everything yourself with trad/legacy publishing, you have a team who supports you, and you have a guarantee of your investment with the advance money. Self-publishing is hard work, as you're performing all the functions of that entire team yourself – engaging editors, typesetting, arranging cover art, pricing, distribution, marketing etc etc – and there are no guarantees you'll make your investment capital back. But you have fantastic control over the book – it's quality, price, promotion, and more – and nobody is as invested as you are in seeing your book succeed. I think the format you choose depends on the book itself, to some extent.
What does it take to write great thrillers? Is it the gutsy protagonists, the mysterious yet alluring locations, the hair-raising plot twists, or something else entirely?
My one guiding rule with thrillers is to ensure that the antagonist of the story is always the one who leads the action – so the detective may be investigating, but it really adds to the tension on the page for the detective to be always one step behind. If my detective is constantly chasing, and if they are in constant danger (physical danger, in an action thriller; mental or emotional danger, in a psychological thriller) then I know I'm writing something that will keep people turning pages.
Can you tell us about your current writing project, another exciting thriller?
Ahh, excellent question! I'm putting together some ideas for a new project at the moment – I'm visiting the US for research, which is exciting – and that one is in early stages, so I can't tell you much about it, except to say that it will be a bit horrifying… But Some Shall Break, the second book in the None Shall Sleep sequence, is coming out in June 2023, so I've already laid down the first few chapters for the third and final book in that series. I'm thrilled to be writing that one – and yes, I do know what happens in the end (but no spoilers)!
---
Courtesy of Allen & Unwin, we have three copies of Ellie's The Killing Code to giveaway to three members dying for a riveting read. To enter the draw, email your postal address to [email protected] by Sunday 25 September with 'The Killing Code' as the subject.