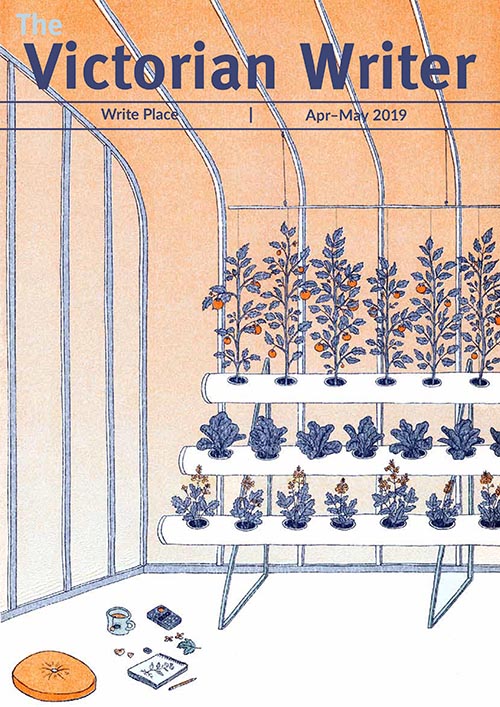 The digital edition of The Victorian Writer: Apr–May is now available for download.
Place in writing is much more than a stage for characters and action. Place is the point at which politics, history and memory meet – and sometimes it is character and action as well.
In creating a sense of place, how much detail do writers need to put on the page? Not enough and the reader is untethered; too much and the reader may disengage. How do we as writers walk this line?
In this issue, we look at some of the different ways to write place. Cate Kennedy establishes place and setting as prime elements in creating a world that feels visceral, palpable and substantive; Claire G Coleman explores the effect that moving through Country has on her writing; David Sornig recreates Melbourne's Blue Lake through archive and on foot; Jamie Marina Lau writes place from the inside-out; Jock Serong finds the intersection of memory and place in Melbourne's suburbs; and Nancy Langham-Hooper reflects on street art and the importance of seeing things differently.
Also in this issue, we have poetry by Penny Smits and Allan Lake, and new fiction by Andrew Trounson, Barry Revill and Mary Howley.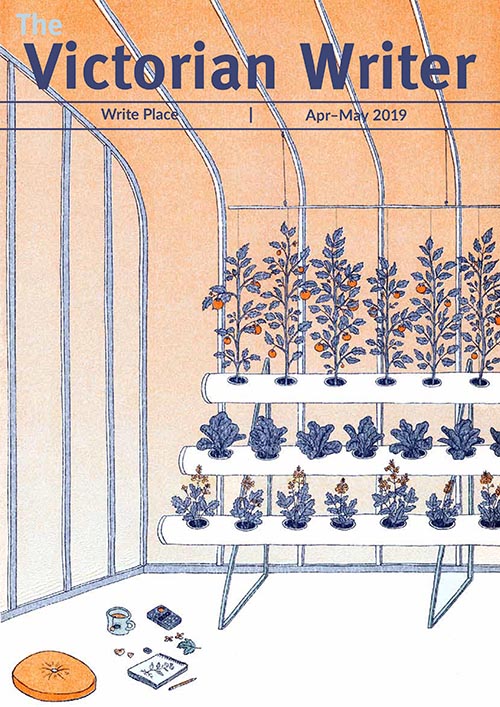 Cover image: Ashley Ronning
ashleyronning.com