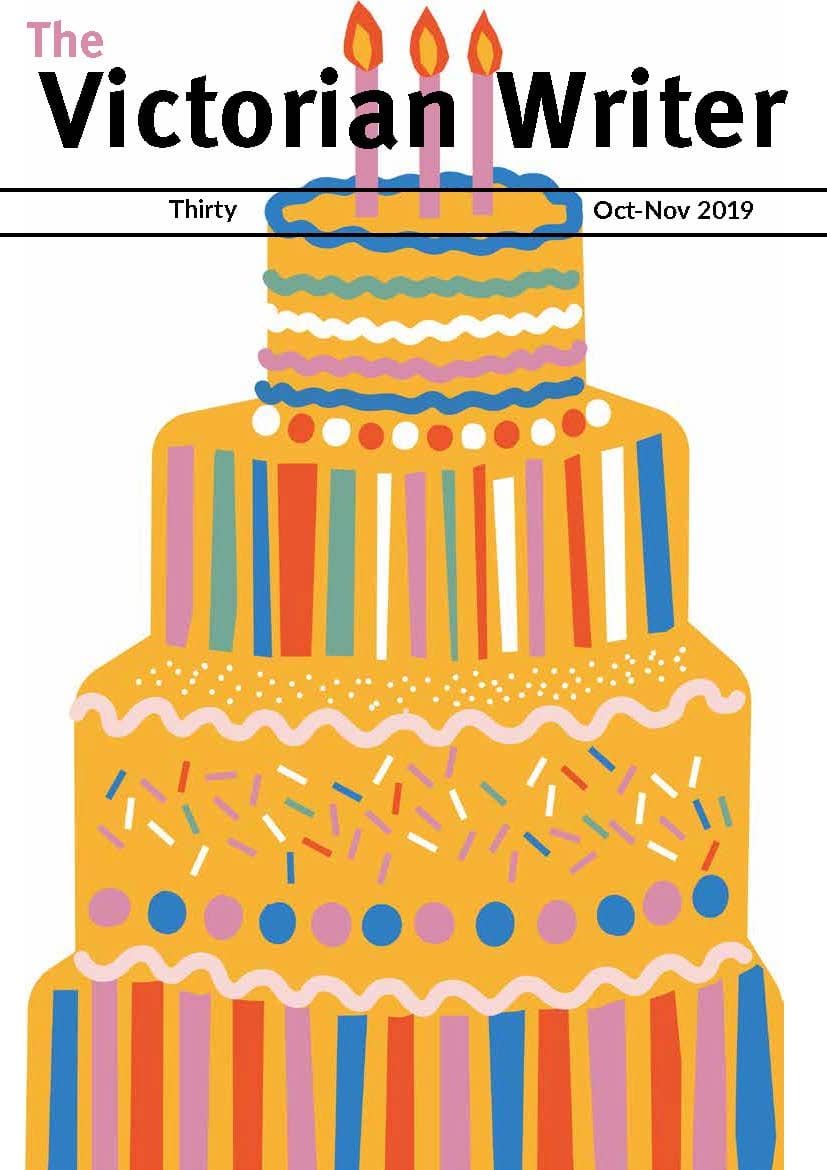 The digital edition of The Victorian Writer: Oct-Nov 19 is now available for download.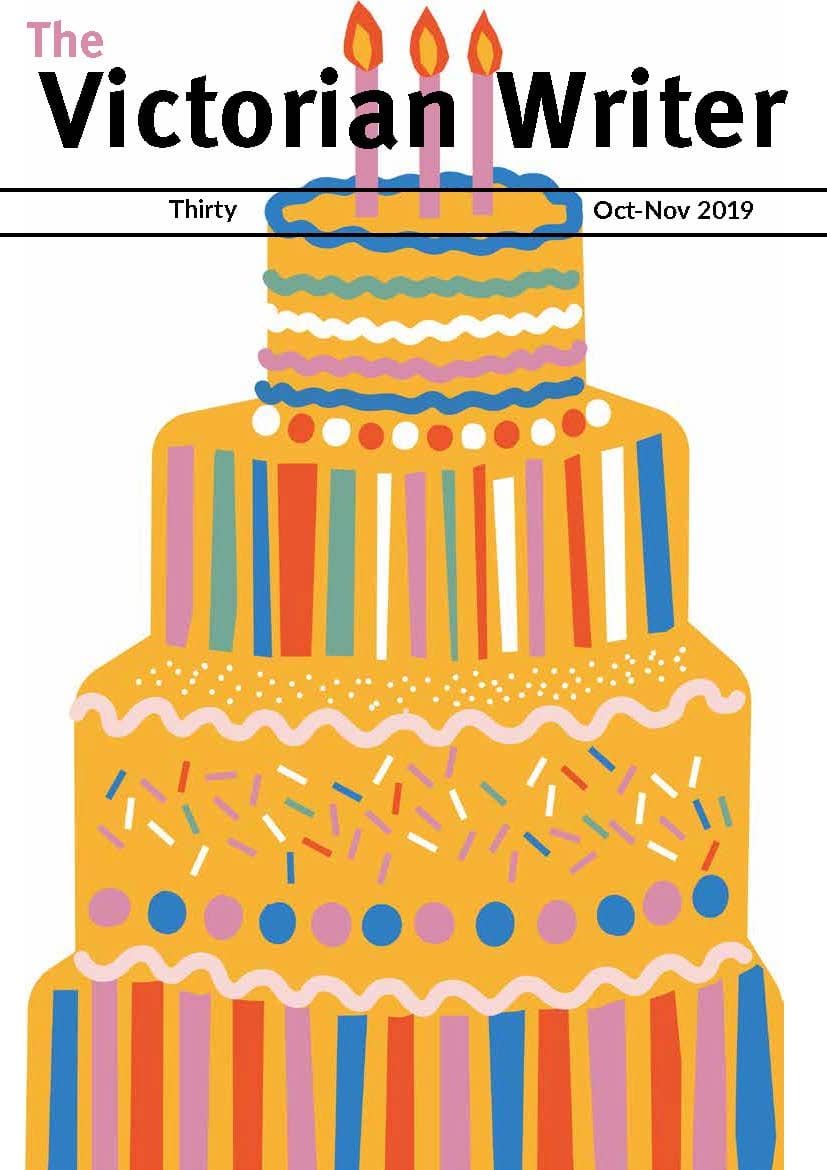 This month, Writers Victoria marks thirty years of supporting and promoting the wonderful work of Victorian writers. This issue celebrates the breadth and depth of our membership and of Victorian writing more generally: Melanie Cheng, Christos Tsiolkas, Andy Jackson and Angela Savage get candid about their writing lives; Elizabeth Kuiper writes about navigating debut success; Nick Gadd finds a type of inspiration in fonts, and Fiona Murphy writes about coming into identity through memoir.
Also in this issue, we champion emerging voices with our Grace Marion Wilson Prize-winners: 'Acheron' by Benjamin Hickey, 'The Good Mother' by Pamela Swanborough, 'West Footscray Factory Fire' by Mykaela Saunders and 'Ocean Beach' by Michelle Tom.
Thirty years on and Victorian writing is thriving. Truth be told, we've been celebrating this fact all year, with our #Flash30 competition, our recent write-frenzy, 30K in 30 Days, and the excellent Writers on Writers Vic series, which is worth revisiting at writersvictoria.org.au/writers-on-writers-victoria.
Cover image:
'Cake' by Georgia Perry
If you have any questions about content, advertising or submissions, please contact [email protected].