The digital edition of The Victorian Writer: 2019-20 Dec-Jan is now available for download.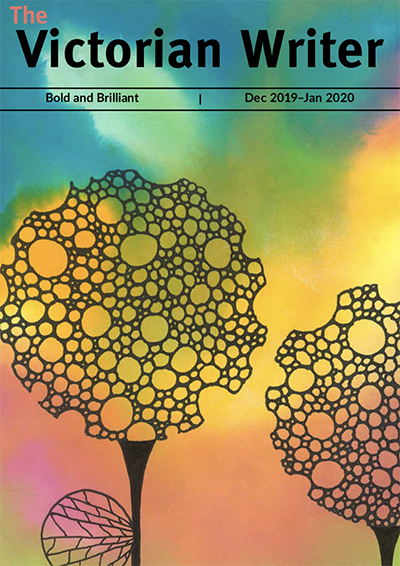 This issue of 'The Victorian Writer' celebrates the International Day of People with Disabilities (IDPwD) and features disabled writers living in Victoria. Edited by Fiona Murphy, who writes: 'Living with disability can be complex. Living in a world not built for disabled bodies demands both endurance and ingenuity. But it can also make life enriching and even beautiful. As you'll see in these poems, essays and short stories, there can be so many bold and brilliant moments in a disabled life.' This editon features Lyndel Caffrey, Jessica Walton, Millie Baylis, Alistair Badwin, Michael Krockenberger, Chanel Geddes, Gemma E Mahedeo, and Alex Creece. 
Cover image: 
'Balance' by Tania Ransen. 
If you have any questions about content, advertising or submissions, please contact [email protected].