Join Dr Lee Kofman in this full day course about finding the focus of your memoir.
Human lives are multidimensional. The memoirist's job is not to tidy up their complexity, but to 'slice' it into various stories that would be compelling for readers and less daunting for the writer to work with. How do we know where to focus and where to cull? Which aspects of our lives to emphasise and dramatise, and which to keep in the background? We'll cast a close look at your lives, find those stories most worth telling and learn how to approach writing them without getting overwhelmed.
Details
When: Sunday 3 September 2023, 10am-4pm
Where: The Wheeler Centre, 176 Little Lonsdale St, Melbourne
With: Lee Kofman
About the Tutor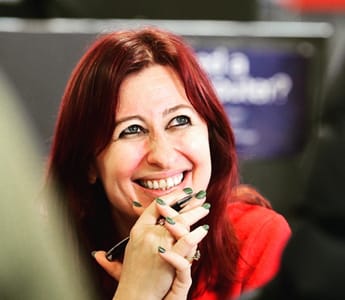 Dr Lee Kofman is the author of six books, including the writing book The Writer Laid Bare (Ventura, 2022), Imperfect (Affirm Press, 2019), which was shortlisted for Nib Literary Award 2019, and The Dangerous Bride (MUP, 2014); editor of Split (Ventura, 2019), which was longlisted for ABIA Awards 2020, and co-editor of Rebellious Daughters (Ventura, 2016). Her short works have been widely published and her writing blog was a finalist for Best Australian Blogs 2014.