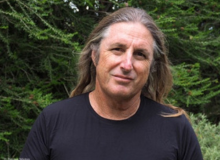 Be part of a special evening celebrating the 2023 Nature Writing Prize, featuring author and conservationist Tim Winton.
The Nature Conservancy Australia's Nature Writing Prize was created to celebrate and promote the art of nature writing in Australia, and encourage a greater appreciation of Australia's magnificent landscapes.
Come along to a special evening to celebrate the 2023 winner announcement and see who will be awarded the $7,500 prize for their winning essay in the genre of 'Writing of Place', with a keynote presentation from author and passionate conservationist, Tim Winton.
Wednesday, 22 Nov 2023 7:00pm–8:30pm (AEDT).
For more information about the event and how to book tickets, visit the Eventbrite page here.