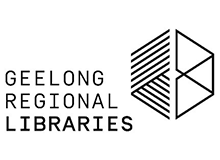 Introducing The Local Word: Regional Showcase for Writers and Readers
This year's Word for Word National Non-Fiction Festival has been reinvented to reflect our new Covid-normal as a smaller and locally focussed two-day event, designed to celebrate and showcase our region's amazing creative and literary talent.
The Local Word – Regional Showcase is for writers, readers, poets, illustrators and other creatives living in Geelong, the Bellarine, Colac, and the Great Ocean Road from Torquay to Cape Otway. It will feature in-person and online writers' workshops, panel discussions and author events showcasing locally based emerging and experienced authors, with plenty of opportunities for social interaction and developing collaborative prospects.
The event will be held on Friday 26 and Saturday 27 August 2022. The full program will be announced and tickets will go on sale at the beginning of July.
To ensure the Showcase will cover the emerging trends and diversity of voices in the field, the Geelong Regional Library Corporation is calling for writers and storytellers of all kinds to submit an expression of interest in participating in the event. Applicants are invited to share not only their individual work, but their ideas for the events, topics and conversations that they want to be included within the showcase.
Diversity, inclusivity and accessibility are the core values that underpin The Local Word's program, offering a unique opportunity for submissions from writers of all ages, experiences and backgrounds. We also want to hear from those involved not just in traditional literary forms, but in all forms of story-telling including more contemporary genres and platforms.
Your involvement may take the form of workshop host, panel chair, panel speaker, featured author or in-conversation facilitator. Both individuals and groups are invited to submit their ideas and collaborative proposals are very welcome.
Please note, submissions are limited to those who reside within the areas covered by the Geelong Regional Library Corporation – City of Greater Geelong, Surf Coast Shire, Borough of Queenscliffe, Golden Plains Shire and Colac Otway Shire.
Applications close at 11.59pm AEST on Tuesday 26 April 2022.