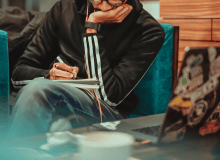 The Sydney Hammond Memorial Short Story Writing Competition is open and accepting entries with powerful beginnings, rising tension, and a climax that resonates, to the theme of DETOUR. Short stories about alternative routes, roads less travelled, unexpected journeys, that examine lessoned learned, cautionary tales, surprising endings, friends made along the way.
Submissions close Monday 1 August, 5PM AEST.
For mor information about this competition and how to enter, visit the Hawkeye Publishing website here.