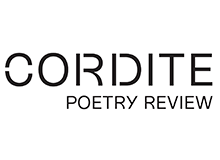 Submissions are now open to Cordite Poetry Review issue 108: DEDICATION.
This issue asks for your devotions, your gestures of esteem and affection, your hot takes on the solemn and fanatical. It delights in submissions seeking abandonment and surrender to a goal or cause.
This issue will also explore how people, places and things are set apart, elevated, given story and purpose. Bring your lyrical adorations spanning the earnest and satirical, your odes, toasts, homages and exaltations, as well poems that decode ceremonious inscriptions, plaques, prefixes, para-texts, subtweets, tokens and tokenism.
This issue asks how DEDICATION shapes your world. Is it motivated by theatrics or humility?
Either way, we wish we had yours.
---
This podcast sheds some insight on how Cordite Poetry Review (and Cordite Books) works.
Submission to Cordite 108: OPEN closes 11.59pm Melbourne time Sunday, 4 December 2022.
---
Please note:
The guest editor(s) has sovereign selection choice for all poems submitted.
Masthead editors will also contribute to the issue.
We will only read submissions sent during our official submission periods.
Please place up to three (3) poems in one (1) Word, RTF or PDF document (unless specifically noted otherwise for special issues), with no identifying details in the document itself.
We are not able to offer feedback on individual poems.
Submissions will only be accepted via Submittable.
For more information and to submit, visit the Cordite website here.