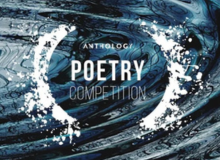 The Anthology Poetry Competition is open to original and previously unpublished poems in the English language. Entries are invited from poets of all nationalities, living anywhere in the world. There is no restriction on theme or style. Poems submitted should not exceed 40 lines.
There is no limit to entries per person. Each submission will require a separate entry form and is subject to a separate entry fee.
Submissions close 31 October 5pm AEDT.
For more information about the competition and how to enter, visit the Anthology magazine website.